Get the most competitive quotes on Barton, New York auto insurance by shopping with mu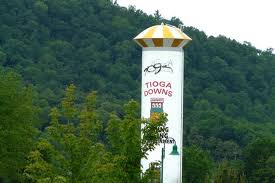 ltiple insurance providers at once. Just enter your Barton, NY zip code above and we will compare quotes for you from the top car insurance companies in Barton.
Alternatively, you can view a listing of auto insurance agents in Barton below and contact him/her yourself.
Local Barton Auto Insurance Agents
*We are not affiliated with any of the agents listed below
Joseph F Amorosi Sr
372 Broad St, Waverly, NY 14892
(607) 565-2366
Nationwide
---
The Partners Insurance
418 Waverly St, Waverly, NY 14892
(607) 565-2872
Cincinnati, Main Street America, NY Central Mutual, Travelers
---
Kig Landy & Kilmer Insurance
120 W Packer Ave, Sayre, PA 18840
(570) 888-8250
Infinity
---
James E. Owen Insurance Agency
328 Broad St, Waverly, NY 14892
(607) 565-8121
Allstate, Encompass, Foremost, The Hartford, Travelers
---
Eby Insurance
426 S Keystone Ave, Sayre, PA 18840
(570) 888-3853
Erie
---
Henry Dunn
1754 Elmira St, Sayre, PA 18840
(570) 888-2407
Foremost, Harleysville, MetLife Auto & Home, Penn National, Safeco, Selective, The Hartford, Travelers
---
Thomas D Weaver
507 W Pine St, Athens, PA 18810
(570) 888-9626
Nationwide
---
Nancy S Smith Insurance Agency
120 Susquehanna St, Athens, PA 18810
(570) 888-2669
Erie
---
Gannon Associates
315 S Main St, Athens, PA 18810
(570) 888-2138
Acuity, Allstate, Cincinnati, Cumberland, Donegal, Main Street America, Safeco, Selective, Travelers
---
The Partners Insurance
6 Mcmaster St Ste 2, Owego, NY 13827
(607) 687-3444
Cincinnati, Foremost, Main Street America, NY Central Mutual, Travelers