Accord Car Insurance
Get the most competitive quotes on Accord, NY auto insurance by shopping with multiple insurance providers at once. Just enter your Accord, NY zip code above and we will compare quotes for you from the top car insurance companies in Accord.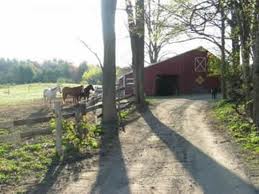 Alternatively, you can view a listing of auto insurance agents in Accord below and contact him/her yourself.
Local Auto Insurance Agents
*We are not affiliated with any of the agents listed below
Stone Ridge Insurance Agency
3650 Main St, Stone Ridge, NY 12484
(845) 687-2828
Foremost, Kemper, Safeco, Union Mutual
---
Anthony Moraca
57 N Chestnut St, New Paltz, NY 12561
(845) 255-9158
Nationwide
---
The Devine Agency
58 N Chestnut St, New Paltz, NY 12561
(845) 255-7806
Encompass, Erie, Foremost, MetLife Auto & Home, NY Central Mutual, The Hartford, Travelers, Union Mutual
---
Costas & Tate Insurance Agency
85 S Chestnut St, New Paltz, NY 12561
(845) 256-8866
Foremost, NY Central Mutual, The Hartford
---
The Valley Group
101 Main St, New Paltz, NY 12561
(845) 255-0300
Selective
---
The Naccarato Insurance Agency
108 Main St Ste 2, New Paltz, NY 12561
(845) 255-5715
Selective, Sterling
---
wINSURANCE.com – Wiedenkeller Insurance Agency
171 Main St, New Paltz, NY 12561
(845) 255-7777
Foremost, MetLife Auto & Home, The Hartford, Union Mutual
---
Peter Rubin
155 Main St, Gardiner, NY 12525
(845) 633-8600
ANPAC
---
Fraleigh & Rakow
120 Main St, Gardiner, NY 12525
(845) 633-8505
NY Central Mutual, Sterling
---
Ulster Insurance Services
226 Main St, New Paltz, NY 12561
(845) 255-5470
NY Central Mutual