Addison Car Insurance
Get the most competitive quotes on Addison, NY auto insurance by shopping with multiple insurance providers at once. Just enter your Addison, NY zip code above and we will compare quotes for you from the top car insurance companies in Addison.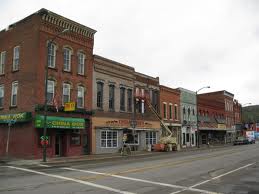 Alternatively, you can view a listing of auto insurance agents in Addison below and contact him/her yourself.
Local Auto Insurance Agents
*We are not affiliated with any of the agents listed below
Stewart Agency
34 Main St, Addison, NY 14801
(607) 359-3617
Nationwide, Travelers, Kemper
---
Bill Pope
291 S Hamilton St, Painted Post, NY 14870
(607) 684-6018
State Farm
---
Bruce C Clary
137 Village Sq, Painted Post, NY 14870
(607) 937-6162
Nationwide
---
Piper Insurance Agency
180 Village Sq, Painted Post, NY 14870
(607) 937-6165
Encompass, Erie, Foremost, Hanover, MetLife Auto & Home, The Hartford
---
Cynthia C Green
286 W Pulteney St, Corning, NY 14830
(607) 962-6831
Nationwide
---
Oakes Insurance
105 E Main St, Elkland, PA 16920
(814) 258-5618
Nationwide
---
Wilkinson Dunn Company
113 W Main St, Elkland, PA 16920
(814) 258-5127
Penn National, Safeco, The Hartford
---
W Karschner & Sons
116 W Main St, Elkland, PA 16920
(814) 258-7183
Allstate, Erie
---
H P Smith & Son Insurance Agency
1609-1611 Main St., Woodhull, NY 14898
(607) 458-5151
Allstate, Foremost, The Hartford
---
Rob Sweet
111 Walnut St, Corning, NY 14830
(607) 936-8500
State Farm