How to Cancel Your Car Insurance in New York
Last Updated on July 16, 2019
Having a vehicle means having insurance. Insurance is required by law in every state in the United States. But what happens when you have to cancel your insurance? What happens if you have your insurance canceled for you? These are questions that people that have insurance might wonder about, especially if the situation arises where you already have insurance but do not need it anymore or are not going to need it at some point in the future. Let's look at all of the issues surrounding canceling your insurance in New York as well as how you can go about the process of cancellation if you need to.
Why Car Insurance Cancellation Happens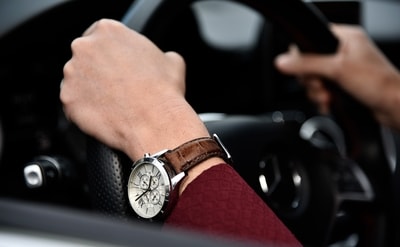 There are definitely reasons why you might need to cancel your car insurance. In fact, there are reasons why your insurance may be canceled by your provider as well. Let's look at some of the situations where you might have to cancel your insurance yourself, as well as the rare and unique situations where your insurance can be canceled by your auto insurance provider.
You Cancel Your Coverage: If you are canceling your coverage, then you must be aware that you are not going to be able to drive your vehicle. You have to have active  and valid insurance in order to drive. That's the law in New York. However, if your car breaks down and it will be several months until you get it repaired, or if your car is completely destroyed not related to an accident, you might have to cancel your insurance coverage. This is also the case if you have to go out of the country or are not going to be driving your car for several months due to some other reason.
Your Insurance Company Cancels Your Coverage: Your insurance company can also cancel your insurance in some situations. These are pretty rare. One situation in which are insurance might be canceled is if you don't make the payment. Obviously, you have to make your monthly payments or else your insurance company has the right to cancel. Your insurance might also be canceled if your driver's license is revoked or suspended; fraud may be another reason why your insurance is canceled, and if you have too many claims, your insurance will eventually drop you.
How to Cancel Your Auto Insurance
The first step in canceling your auto insurance is to let the company know when you want to end the policy. You don't want to just stop paying and let the policy end without telling the insurance company. Not only is it an impolite thing to do, but it could also have consequences down the road when you try to get insurance again. Your agent may actually try to offer you a discount to keep you insured. Your next step is to follow the process that they have created. Each insurance company handles cancellation differently, so it is impossible to predict what a specific insurance company is going to do.
The next step in the process is to try to get a refund if you have paid in advance. For example, some people pay for their entire year of insurance upfront or make a hefty down payment. If you have several months left on your policy – or even a few weeks – you might be able to get a refund for the money you've already paid. This is very likely if you have to cancel your auto insurance for some unexpected reason such as moving out of the country. If you are still making payments on your car, then you're going to have to contact the company or making your payments to. Many finance companies require that you have comprehensive and collision coverage on your car while you're making payments. You may also have to contact the New York Department of Motor Vehicles and let them know about your car insurance cancellation.
What Happens When You Cancel?
There are certain things that happen in New York when you cancel your auto insurance. One of the reasons why it is recommended that you contact the DMV and let them know that you have canceled your auto insurance and the reasons behind it is that car insurance companies are required to contact the DMV themselves if you cancel your insurance or stop paying on it. The DMV will be aware that you have no car insurance, and if you do not contact them, they will assume that you have just kept driving without being insured. This could lead to legal problems, but it is more likely that it will just be a hassle the next time you have to go to the DMV to renew your driver's license; letting them know before your insurance company contacts them is always a good idea.