Akron Car Insurance
Last Updated on August 18, 2012
Get the most competitive quotes on Akron, NY auto insurance by shopping with multiple insurance providers at once. Just enter your Akron, NY zip code above and we will compare quotes for you from the top car insurance companies in Akron.
Alternatively, you can view a listing of auto insurance agents in Akron below and contact him/her yourself.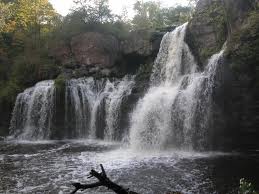 Local Auto Insurance Agents
*We are not affiliated with any of the agents listed below
Dye, Inc
101 Main St, Akron, NY 14001
(716) 542-4536
Travelers
---
Getzoni Agency Inc
77 Main St, Akron, NY 14001
(716) 542-5332
Nationwide
The Getzoni Agency in Akron, NY has served the Buffalo and Western New York area for over 40 years. We can help with your auto insurance, homeowners insurance, and small business insurance.
---
Herman M Clouse
68 Main St, Akron, NY 14001
(716) 542-1277
Allstate
---
Fred E Thomas Agency
45 Main St, Akron, NY 14001
(716) 542-5489
Erie, Main Street America, Merchants, NY Central Mutual, Kemper, Travelers
---
R H Larkin
5170 Bank St, Clarence, NY 14031
(716) 759-8846
NY Central Mutual
---
Brady Insurance Agency
10589 Main St, Clarence, NY 14031
(716) 759-2138
NY Central Mutual, Safeco, Travelers, Andover
---
Frank J Giumpa II
10070 Main St, Clarence, NY 14031
(716) 759-1600
Allstate
---
Tompkins Insurance Agencies
13360 Broadway St, Alden, NY 14004
(716) 937-3378
Allstate, Cincinnati, Encompass, NY Central Mutual, Sterling, Travelers, Kemper
---
The Elwood-Jordans Agency
13361 Broadway St, Alden, NY 14004
(716) 937-9196
Allstate, Main Street America, MetLife Auto & Home, NY Central Mutual, The Hartford, Travelers
---
Gary N Raupp
8955 Sheridan Dr, Clarence, NY 14031
(716) 634-9944