Albertson Car Insurance
Get the most competitive quotes on Albertson, NY auto insurance by shopping with multiple insurance providers at once. Just enter your Albertson, NY zip code above and we will compare quotes for you from the top car insurance companies in Albertson.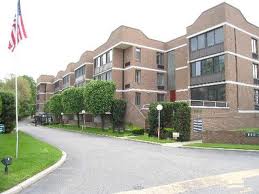 Alternatively, you can view a listing of auto insurance agents in Albertson below and contact him/her yourself.
Local Albertson Auto Insurance Agents
*We are not affiliated with any of the agents listed below
Skupp Associates
60 Netz Pl, Albertson, NY 11507
(516) 625-1050
Foremost
---
Adam Okula
937 Willis Ave, Albertson, NY 11507
(516) 282-7100
State Farm
---
Adam S Cohen
882 Willis Ave, Albertson, NY 11507
(516) 747-4443
Allstate
---
Curran Cooney Penny Agency
11 Powerhouse Rd, Roslyn Heights, NY 11577
(516) 484-5200
Foremost, Hanover, Harleysville, Kemper, Merchants, MetLife Auto & Home, QBE, The Hartford
---
Richard Mc Kenna
149 Mineola Ave, Roslyn Heights, NY 11577
(516) 621-5700
Allstate
---
Hiram Cohen & Son
486 Willis Ave, Williston Park, NY 11596
(516) 742-7180
Chubb, Encompass, Fireman's Fund, Travelers
---
Dorothy Klimuszko
99 Hillside Ave, Williston Park, NY 11596
(516) 747-4132
MetLife Auto & Home
---
Standard Group Affiliates
99 Hillside Ave, Williston Park, NY 11596
(516) 746-1333
Foremost, MetLife Auto & Home, The Hartford, Travelers
---
Michael Feld
124 Hillside Ave, Williston Park, NY 11596
(516) 742-0500
Allstate
---
Pete Masterson
174 Hillside Ave, Williston Park, NY 11596
(516) 741-7577
State Farm