Alexandria Bay Car Insurance
Get the most competitive quotes on Alexandria Bay, NY auto insurance by shopping with multiple insurance providers at once. Just enter your Alexandria Bay, NY zip code above and we will compare quotes for you from the top car insurance companies in Alexandria Bay.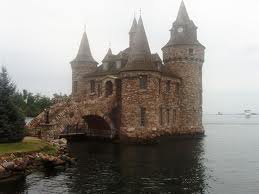 Alternatively, you can view a listing of auto insurance agents in Alexandria Bay below and contact him/her yourself.
Local Alexandria Bay Auto Insurance Agents
*We are not affiliated with any of the agents listed below
Cerow Agency
1 Market St, Alexandria Bay, NY 13607
(315) 482-3002
Foremost, Hanover, Main Street America, NY Central Mutual, Safeco
---
Haylor, Freyer & Coon
103 Main St, Theresa, NY 13691
(315) 628-5361
Hanover, Harleysville, Main Street America, NY Central Mutual, Safeco, The Hartford, Travelers, Kemper
---
Cerow Agency
221 John St, Clayton, NY 13624
(315) 686-3111
Foremost, Main Street America, NY Central Mutual, Safeco
---
Grant E Dier
351 James St, Clayton, NY 13624
(315) 686-5161
Erie, Foremost, Main Street America, Travelers, Kemper
---
Thousand Islands Agency
853 James St, Clayton, NY 13624
(315) 686-5536
Allstate, NY Central Mutual, Safeco, Travelers
---
St Lawrence Agency
1189 Chippewa Bay Road, Hammond, NY 13646
(315) 324-5971
Harleysville, Main Street America
---
Truax & Son
15 Main St, Hammond, NY 13646
(315) 324-5951
Main Street America, NY Central Mutual
---
L P Thompson Insurance Agency
6 N Main St, Hammond, NY 13646
(315) 324-5852
Allstate, Foremost, Main Street America