Alfred Car Insurance
Last Updated on August 18, 2012
Get the most competitive quotes on Alfred, NY auto insurance by shopping with multiple insurance providers at once. Just enter your Alfred, NY zip code above and we will compare quotes for you from the top car insurance companies in Alfred.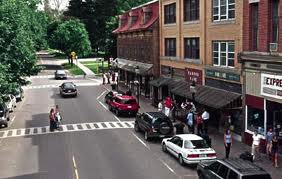 Alternatively, you can view a listing of auto insurance agents in Alfred below and contact him/her yourself.
Local Alfred Auto Insurance Agents
*We are not affiliated with any of the agents listed below
Raymond Callahan
53 Center St, Hornell, NY 14843
(607) 324-1285
Foremost, NY Central Mutual, Travelers
---
The Ryan Agency
57 Broadway Mall, Hornell, NY 14843
(607) 324-7500
Encompass, Erie, Hanover, Safeco, The Hartford
Independent agency that can shop the insurance marketplace for their clients.
---
Rink Partridge Agency
68 Main St, Hornell, NY 14843
(607) 324-0455
Foremost, Main Street America, Mercury, Sterling, The Hartford
---
Dave Palma
176 Main St, Hornell, NY 14843
(607) 324-3180
State Farm
---
Michelle R Pogue
11 Genesee St, Hornell, NY 14843
(607) 324-5611
Allstate
---
Don Saam Insurance Agency
118 Seneca St, Hornell, NY 14843
(607) 324-2355
Encompass, Foremost, MetLife Auto & Home
---
Daniel J Racalto
458 Seneca Rd, Hornell, NY 14843
(607) 324-8617
Union Mutual
---
Robert B Crowell Agency
22 Main St, Arkport, NY 14807
(607) 295-7431
Allstate, Encompass, Foremost, NY Central Mutual, Sterling, The Hartford
---
Fireside Insurance Agency
2688 Main St, Greenwood, NY 14839
(607) 225-4454
NY Central Mutual
---
Richardson & Stout Insurance
80 N Main St, Wellsville, NY 14895
(585) 593-4296
Allstate, Cincinnati, Hanover, Harleysville, Main Street America, Merchants, MetLife Auto & Home, NY Central Mutual, Safeco, Sterling, The Hartford, Kemper