Allegany Car Insurance
Get the most competitive quotes on Allegany, NY auto insurance by shopping with multiple insurance providers at once. Just enter your Allegany, NY zip code above and we will compare quotes for you from the top car insurance companies in Allegany.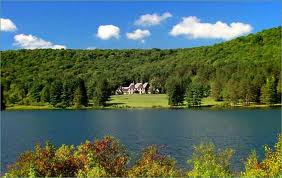 Alternatively, you can view a listing of auto insurance agents in Allegany below and contact him/her yourself.
Local Allegany Auto Insurance Agents
*We are not affiliated with any of the agents listed below
Bridge Financial Group
One Penn Plaza 250 W. 34th St. 4th Floor, New York, NY 10019
(212) 946-2990
MetLife Auto & Home
---
Mark Pogue
1720 W State St, Olean, NY 14760
(716) 373-7700
Allstate
2
---
Bantelman Bantelman & Associates
1002 W State St, Olean, NY 14760
(716) 372-3900
Erie, NY Central Mutual, The Hartford
---
Hedley Brook Agency
818 W State St, Olean, NY 14760
(716) 372-1122
Hanover, Main Street America, Merchants, NY Central Mutual
---
All American Financial Services & Insurance
500 Wayne St, Olean, NY 14760
(716) 373-5500
Foremost, The Hartford
---
Mike Conroy
414 W State St, Olean, NY 14760
(716) 372-0314
State Farm
---
Hunter Agency
115 1/2 N Union St, Olean, NY 14760
(716) 372-3624
Foremost, NY Central Mutual
---
Southern Tier Realty
154 N Union St, Olean, NY 14760
(716) 372-3141
Kemper
---
Both-Branch & Hendrix
128 S Union St, Olean, NY 14760
(716) 372-3192
Allstate, Encompass, Foremost, NY Central Mutual, Sterling
---
John J Petruzzi
825 E State St, Olean, NY 14760
(716) 373-4401
Erie
---
Michelle R Pogue
1224 E State St, Olean, NY 14760
(716) 372-7209
Allstate