Altamont Car Insurance
Get the most competitive quotes on Altamont, NY auto insurance by shopping with multiple insurance providers at once. Just enter your Altamont, NY zip code above and we will compare quotes for you from the top car insurance companies in Altamont.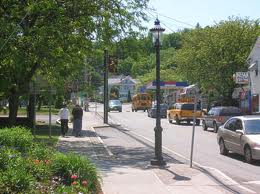 Alternatively, you can view a listing of auto insurance agents in Altamont below and contact him/her yourself.
Local Altamont Auto Insurance Agents
*We are not affiliated with any of the agents listed below
Clickman Agency
1263 Berne Altamont Rd, Altamont, NY 12009
(518) 861-6743
Main Street America, Sterling
---
Severson Agency
700 Altamont Voorheesville Rd, Altamont, NY 12009
(518) 258-0643
Travelers
---
Stephanie Mahoney
3770 Carman Rd, Schenectady, NY 12303
(518) 355-2611
State Farm
---
Bob Bailey
3357 Carman Rd, Schenectady, NY 12303
(518) 355-5606
State Farm
---
Sunmark Federal Credit Union
3078 Guilderland Ave, Schenectady, NY 12306
(518) 382-2597
Misc
---
Spoor & Associates
4958 Western Turnpike, Duanesburg, NY 12056
(518) 895-2993
Erie, Foremost, Mercury, MetLife Auto & Home, The Hartford, Travelers
---
R Marcil Associates
361 Duanesburg Rd, Schenectady, NY 12306
(518) 395-1100
Harleysville, Selective, Travelers
---
Stacy Ochs
1811 Curry Rd, Schenectady, NY 12306
(518) 356-0433
State Farm
---
Tim Ochs
1811 Curry Rd, Schenectady, NY 12306
(518) 357-4911
State Farm
---
D V Greco & Sons
2621 Guilderland Ave, Schenectady, NY 12306
(518) 370-4016
Encompass, Mercury, Safeco, Travelers