Amenia Car Insurance
Last Updated on August 29, 2012
Get the most competitive quotes on Amenia, NY auto insurance by shopping with multiple insurance providers at once. Just enter your Amenia, NY zip code above and we will compare quotes for you from the top car insurance companies in Amenia.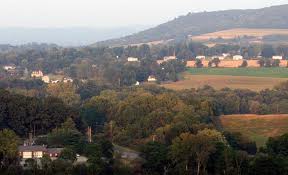 Alternatively, you can view a listing of auto insurance agents in Amenia below and contact him/her yourself.
Local Amenia Auto Insurance Agents
*We are not affiliated with any of the agents listed below
Barnes Insurance Agency
4963a Route 22, Amenia, NY 12501
(845) 373-8522
Foremost, Travelers
---
Prindle Insurance Agency
22 W Main St, Sharon, CT 06069
(860) 364-5000
Chubb, Infinity, Main Street America, State Auto
---
Johnnie Walker Insurance
3238 Route 22, Dover Plains, NY 12522
(845) 877-3798
Main Street America, Sterling
---
Zeyher Realty & Insurance
2 Hunns Lake Rd, Stanfordville, NY 12581
(845) 868-7202
Foremost, Mercury
Hometown service since 1984. Member of the Ellis Agency Group.
---
William J Cole Agency
1 John St, Millerton, NY 12546
(518) 789-4657
Foremost, Progressive, Travelers, Union Mutual
---
Duxbury & Hermans
66 Main St, Millerton, NY 12546
(518) 789-3633
Allstate, Hanover, Mercury, NY Central Mutual, QBE, Sterling, Travelers, Union Mutual
---
Donald B. Dedrick Agency & Neumann Insurance
8 Mill St, Dover Plains, NY 12522
(845) 877-3333
Allstate, Central, Harleysville, Main Street America, Merchants, QBE, Safeco, Selective, Union Mutual
---
Whalen Insurance Agency
Franklin Avenue, Millbrook, NY 12545
(914) 677-3434
Main Street America
---
Marshall & Sterling Insurance
3269 Franklin Ave, Millbrook, NY 12545
(845) 677-3434
Chubb, Encompass, Harleysville, MetLife Auto & Home, NY Central Mutual, Safeco, Selective, Sterling, The Hartford, Travelers
---
Charles L Quick
45 Front St, Millbrook, NY 12545
(845) 677-5653
Nationwide