Amityville Car Insurance
Get the most competitive quotes on Amityville, New York auto insurance by shopping with multiple insurance providers at once. Just enter your Amityville, NY zip code above and we will compare quotes for you from the top car insurance companies in Amityville.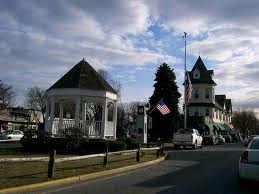 Alternatively, you can view a listing of auto insurance agents in Amityville below and contact him/her yourself.
Local Amityville Auto Insurance Agents
*We are not affiliated with any of the agents listed below
Jane Tampellini Agency
204 Broadway, Amityville, NY 11701
(631) 608-4240
Nationwide
---
James Disilvestre
195 Broadway, Amityville, NY 11701
(631) 691-7474
Allstate
---
Acme Insurance Brokerage
176 Park Ave, Amityville, NY 11701
(631) 264-6464
Foremost, MetLife Auto & Home
---
Bob Schumacher
134 Broadway, Amityville, NY 11701
(631) 691-2886
State Farm
---
Eaton Insurance
120 Broadway, Amityville, NY 11701
(631) 841-0270
MetLife Auto & Home, The Hartford
---
The Budde Agency
16 Riverside Ave, Amityville, NY 11701
(631) 264-0579
Foremost, Harleysville, Merchants, Travelers
---
Completely Covered Insurance Agency
5649 Merrick Rd, Massapequa, NY 11758
(516) 795-2642
Foremost, Merchants, Mercury, MetLife Auto & Home, The Hartford, Travelers
---
Jamilynn Fox
1700 Great Neck Rd, Copiague, NY 11726
(631) 841-6770
Allstate
---
Joseph Hernandez
1700 Great Neck Rd, Copiague, NY 11726
(631) 841-6770
Allstate
---
NY Sunrise Agency
5462 Merrick Rd, Massapequa, NY 11758
(516) 797-2090
Foremost, Travelers
---
Maximus Insurance Agency
5372 Merrick Rd, Massapequa, NY 11758
(800) 698-3966
Travelers
---
Jamilynn Fox
1210 Merrick Rd, Copiague, NY 11726
(631) 225-5600
Allstate
---
KEB Insurance Broker
709 Broadway, Amityville, NY 11701
(631) 608-9000
Foremost, Hanover