Amsterdam Car Insurance
Last Updated on October 24, 2013
Amsterdam is a city located in Montgomery County, New York, and it currently has a population of just over 18,000 people. This city gets its name from its sister city in the Netherlands, and one of the most interesting features of this city is the Mohawk River. It runs directly through the middle of the city, although the densest part of the city is actually found on the north bank of the river.
Although Amsterdam is a rather small town, there are still plenty of activities to enjoy in the area. You may want to drive on over to the Wilderness Survival Courses for an interesting outdoors adventure, where you can even role-play a zombie apocalypse while you try to survive in the wild. If you'd rather stay indoors, then you may be interested in some rounds of glow-in-the-dark mini golf at Glowgolf. Other activities available in the area include paintball, dancing, and kick-boxing lessons. You can really do it all in the small town of Amsterdam.
Whatever you decide to do in Amsterdam, New York, it's important to get insured before you hit the road. After all, it is actually against the law to drive in this city without auto insurance. There are plenty of different auto insurance deals available on newyorkmotorinsurance.com, so don't hesitate to ask for a quote if you need insurance in the near future. Once you're insured, you will be able to enjoy driving to all of your favorite activities without that monkey on your back.
Get the most competitive quotes on Amsterdam, New York auto insurance by shopping with multiple insurance providers at once. Just enter your Amsterdam, NY zip code above and we will compare quotes for you from the top car insurance companies in Amsterdam.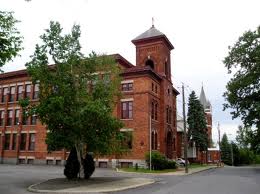 Alternatively, you can view a listing of auto insurance agents in Amsterdam below and contact him/her yourself.
Local Amsterdam Auto Insurance Agents
*We are not affiliated with any of the agents listed below
Bashwinger Insurance Agency
2550 Riverfront Ctr, Amsterdam, NY 12010
(518) 842-9144
MetLife Auto & Home, Sterling
---
Jeffery Lazarou Insurance & Financial Services
41 Market St, Amsterdam, NY 12010
(518) 843-3338
The Hartford, Progressive, MetLife Auto & Home
---
Canape Insurance Agency
123 Market St, Amsterdam, NY 12010
(518) 842-7600
Allstate
---
Britell Agency
60 Prospect St, Amsterdam, NY 12010
(518) 842-4700
NY Central Mutual
---
Kerbelis & Sons
12 Mohawk Pl, Amsterdam, NY 12010
(518) 842-1730
Foremost, Mercury, Safeco
---
Putman Insurance Agency
164 Guy Park Ave, Amsterdam, NY 12010
(518) 843-1890
Allstate, Foremost
---
Diblasi Agency
202 Guy Park Ave, Amsterdam, NY 12010
(518) 842-3960
Mercury, NY Central Mutual, Kemper, Sterling, Union Mutual
---
Kinowski Agency
478 Locust Ave, Amsterdam, NY 12010
(518) 843-1253
Allstate, MetLife Auto & Home, NY Central Mutual
---
AAA Insurance
118 Sanford Farms, Amsterdam, NY 12010
(518) 684-0064
AAA
---
Amsterdam Agency
207 Wallins Corners Rd, Amsterdam, NY 12010
(518) 842-4010
Main Street America
---
Hays & Wormuth
207 Wallins Corners Rd, Amsterdam, NY 12010
(518) 843-0700
Encompass, Foremost, Main Street America
---
Susan Sammons Kennedy
4834 State Highway 30, Amsterdam, NY 12010
(518) 843-4200
Allstate
---
Scott Beatty
129 Wallins Corners Rd, Amsterdam, NY 12010
(518) 843-0522
State Farm
---
Barnett Agency
4704 State Highway 30, Amsterdam, NY 12010
(518) 842-3870
Foremost, MetLife Auto & Home, Safeco, The Hartford, Union Mutual