Angelica Car Insurance
Get the most competitive quotes on Angelica, New York auto insurance by shopping with multiple insurance providers at once. Just enter your Angelica, NY zip code above and we will compare quotes for you from the top car insurance companies in Angelica.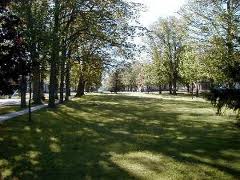 Alternatively, you can view a listing of auto insurance agents in Angelica below and contact him/her yourself.
Local Angelica Auto Insurance Agents
*We are not affiliated with any of the agents listed below
Hasper & Dye Insurance, Inc
25 S Main St, Belfast, NY 14711
(585) 365-8888
Allstate, Main Street America, Merchants, NY Central Mutual
---
Weast Insurance Agency
56 Schuyler St, Belmont, NY 14813
(585) 268-5165
Encompass, Main Street America, Mercury, Sterling
---
Schenk & Miles Agency
7 E Main St, Friendship, NY 14739
(585) 973-7786
Allstate, Erie, NY Central Mutual
---
Walker & Marshall Insurance Agency
50 W Main St # 191, Fillmore, NY 14735
(585) 567-8800
Allstate, Foremost, Main Street America, Merchants, NY Central Mutual
---
Schenk & Miles Agency
23 E Pearl St, Wellsville, NY 14895
(585) 593-6160
Allstate, Erie, NY Central Mutual
---
Michael Cook
19 E Pearl St, Wellsville, NY 14895
(585) 593-2665
State Farm
---
Walker & Marshall
161 N Main St, Wellsville, NY 14895
(585) 593-9678
Main Street America, Merchants, NY Central Mutual
---
Richardson & Stout Insurance
80 N Main St, Wellsville, NY 14895
(585) 593-4296
Allstate, Cincinnati, Hanover, Harleysville, Main Street America, Merchants, MetLife Auto & Home, NY Central Mutual, Safeco, Sterling, The Hartford, Kemper
---
CHG Insurance Agency
186 S Main St, Wellsville, NY 14895
(585) 593-4244
Encompass, NY Central Mutual, Selective, The Hartford
---
Lawrence Dye, Inc
73 Genesee St, Cuba, NY 14727
(585) 968-1182
Allstate, Main Street America, Merchants, NY Central Mutual