Angola Car Insurance
Get the most competitive quotes on Angola, New York auto insurance by shopping with multiple insurance providers at once. Just enter your Angola, NY zip code above and we will compare quotes for you from the top car insurance companies in Angola.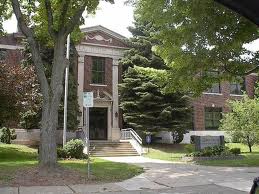 Alternatively, you can view a listing of auto insurance agents in Angola below and contact him/her yourself.
Local Angola Auto Insurance Agents
*We are not affiliated with any of the agents listed below
Evans Bank Insurance
16 N Main St, Angola, NY 14006
(716) 549-3500
Allstate, Chubb, Cincinnati, Encompass, Hanover, Harleysville, MetLife Auto & Home, NY Central Mutual, Selective, Sterling, Main Street America, Merchants, Safeco
---
Pat Raimondo Jr
6929 Erie Rd Ste 505, Derby, NY 14047
(716) 947-4592
State Farm
---
Mietus Agency
6878 Erie Rd, Derby, NY 14047
(716) 947-4304
NY Central Mutual, The Hartford
---
Potwora Agency
6859 Erie Rd, Derby, NY 14047
(716) 947-9587
Erie, Mercury, NY Central Mutual, The Hartford
---
Evans Bank Insurance
6840 Erie Rd Ste 1, Derby, NY 14047
(716) 947-0300
Allstate, Encompass, NY Central Mutual, Sterling
---
The Brinkman-Way Agency
10900 Erie Rd, Irving, NY 14081
(716) 549-1171
Hanover, Main Street America, Merchants, NY Central Mutual
---
Anthony M Alessi
10517 Main St, North Collins, NY 14111
(716) 337-2426
NY Central Mutual
---
Robert Los Agency
10549 Main Street, North Collins, NY 14111
(716) 337-0191
Allstate, NY Central Mutual
---
The Mecca Agency
8750 S Main St Unit 101, Eden, NY 14057
(716) 337-0070
Allstate, Foremost, Mercury, Victoria
---
Randall Agency
8584 S Main St, Eden, NY 14057
(716) 992-3488
Foremost, Kemper, Main Street America, Merchants, Mercury, NY Central Mutual