Annsville Car Insurance
Get the most competitive quotes on Annsville, New York auto insurance by shopping with multiple insurance providers at once. Just enter your Annsville, NY zip code above and we will compare quotes for you from the top car insurance companies in Annsville.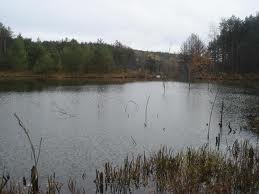 Alternatively, you can view a listing of auto insurance agents in Annsville below and contact him/her yourself.
Local Annsville Auto Insurance Agents
*We are not affiliated with any of the agents listed below
H G Ellis Agency
60 Main St, Camden, NY 13316
(315) 245-1270
Encompass, Main Street America, Merchants, Safeco, Kemper, The Hartford
---
Eastern Shore Associates
90 Main St, Camden, NY 13316
(315) 245-1750
Harleysville, Main Street America, NY Central Mutual, Safeco, Sterling, The Hartford, Travelers, Union Mutual
---
Hill Insurance Agency
95 Mexico St, Camden, NY 13316
(315) 245-0193
Erie, Foremost, Main Street America
---
Statewide Agency
8606 Turin Rd Upper, Rome, NY 13440
(315) 338-0945
Foremost
---
James P Martin
8181 Turin Rd, Rome, NY 13440
(315) 336-2810
Nationwide
---
Steve Jarvis
1251 Erie Blvd W, Rome, NY 13440
(315) 336-5595
State Farm
---
Michael Garcia
510 Erie Blvd W, Rome, NY 13440
(315) 337-6666
Allstate
---
Nat Filippini
1701 N James St, Rome, NY 13440
(315) 339-3300
State Farm
---
AmeriCU Services
1916 Black River Blvd N, Rome, NY 13440
(315) 356-3000
Foremost
---
CH Insurance
112 W Thomas St, Rome, NY 13440
(325) 336-0880
Misc