Antwerp Car Insurance
Get the most competitive quotes on Antwerp, New York auto insurance by shopping with multiple insurance providers at once. Just enter your Antwerp, NY zip code above and we will compare quotes for you from the top car insurance companies in Antwerp.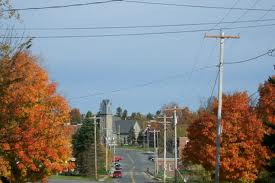 Alternatively, you can view a listing of auto insurance agents in Antwerp below and contact him/her yourself.
Local Antwerp Auto Insurance Agents
*We are not affiliated with any of the agents listed below
Haylor, Freyer & Coon
103 Main St, Theresa, NY 13691
(315) 628-5361
Hanover, Harleysville, Main Street America, NY Central Mutual, Safeco, The Hartford, Travelers, Kemper
---
Jenne & Carr Insurance
213 W Main St, Gouverneur, NY 13642
(315) 287-1702
Allstate, Foremost
---
Weekes Agency
9 E Main St, Gouverneur, NY 13642
(315) 287-0610
Allstate, Main Street America
---
Macfadden-Dier Leonard Agency
19 E Main St, Gouverneur, NY 13642
(315) 287-7000
Misc
---
R M Conklin Agency
2 Dodge Pl, Gouverneur, NY 13642
(315) 287-1450
Main Street America
---
NII Brokerage
109 E Main St, Gouverneur, NY 13642
(315) 287-7283
Allstate
---
Eastern Shore Associates
31140 Nys Route 3, Felts Mills, NY 13638
(315) 773-2886
Harleysville, NY Central Mutual, Safeco, Sterling, The Hartford, Travelers, Union Mutual
---
CBNA Insurance Agency
8242 State Route 3, Harrisville, NY 13648
(315) 543-2567
Main Street America, Safeco, The Hartford
---
Fuller Insurance Agency
110 S School St, Carthage, NY 13619
(315) 493-2110
Allstate, Foremost, Merchants, NY Central Mutual, Travelers
15.21 miles distant
Haylor Freyer & Coon
329 State St, Carthage, NY 13619
(315) 493-2530
Harleysville, Main Street America, NY Central Mutual, Safeco, The Hartford, Travelers, Kemper