Apalachin Car Insurance
Get the most competitive quotes on Apalachin, New York auto insurance by shopping with multiple insurance providers at once. Just enter your Apalachin, NY zip code above and we will compare quotes for you from the top car insurance companies in Apalachin.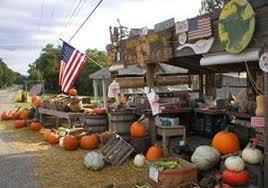 Alternatively, you can view a listing of auto insurance agents in Apalachin below and contact him/her yourself.
Local Apalachin Auto Insurance Agents
*We are not affiliated with any of the agents listed below
The Partners Insurance
825 Vestal Pkwy W, Vestal, NY 13850
(607) 754-1411
Cincinnati, Foremost, Main Street America, MetLife Auto & Home, NY Central Mutual, Travelers
---
Gary K Freed
115 E Main St, Endicott, NY 13760
(607) 754-9008
Nationwide
---
Brian Mather
134 Front St, Vestal, NY 13850
(607) 748-1557
State Farm
---
Terry S Strauss
156 Vestal Pkwy E, Vestal, NY 13850
(607) 748-6328
Nationwide
---
Elkins Grabow
112 Clayton Ave, Vestal, NY 13850
(607) 748-7411
Kemper
---
Terry S Strauss
103 Southside Dr, Owego, NY 13827
(607) 687-4952
Nationwide
---
Robert J Hanafin
204 Washington Ave, Endicott, NY 13760
(607) 754-3500
Encompass, Foremost, Harleysville, Main Street America, NY Central Mutual, Safeco, The Hartford, Travelers, Union Mutual
---
Dennis Smith Agency – Allstate Insurance
124 Washington Ave, Endicott, NY 13760
(607) 748-3353
Allstate
---
Tri-Town Agency
192 Front St, Owego, NY 13827
(607) 687-1381
NY Central Mutual, The Hartford, Kemper
---
Brown & Brown of New York
36 Washington Ave, Endicott, NY 13760
(315) 474-3374
Travelers