Arcade Car Insurance
Get the most competitive quotes on Arcade, New York auto insurance by shopping with multiple insurance providers at once. Just enter your Arcade, NY zip code above and we will compare quotes for you from the top car insurance companies in Arcade.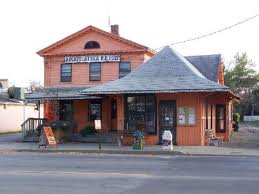 Alternatively, you can view a listing of auto insurance agents in Arcade below and contact him/her yourself.
Local Arcade Auto Insurance Agents
*We are not affiliated with any of the agents listed below
Arcade-Knight Agency
254 Main St, Arcade, NY 14009
(585) 492-4100
Allstate, NY Central Mutual, Sterling
---
Tompkins Insurance Agencies
604 Main St, Arcade, NY 14009
(585) 492-3037
NY Central Mutual, Sterling
---
Mike Beres
12235 Olean Road, Yorkshire, NY 14173
(716) 496-5370
State Farm
---
Weast Insurance Agency
3231 Route 39, Yorkshire, NY 14173
(716) 492-1898
Encompass, Foremost, Hanover, Main Street America, Mercury, Sterling
---
Grant L Getzoni
12391 Olean Rd, Chaffee, NY 14030
(716) 492-0002
Nationwide
---
C John Crane
47 N Main Street, Delevan, NY 14042
(716) 492-2095
Misc
---
Centinello Insurance
78 S Main St, Delevan, NY 14042
(716) 492-5909
Mercury, NY Central Mutual, Victoria
10.65 miles distant
Java Agency
4515 Main St, Java Village, NY 14083
(585) 457-3881
Allstate, NY Central Mutual, Sterling, The Hartford
---
The Fornes Agency
268 E Main St, Springville, NY 14141
(716) 592-4813
Erie, NY Central Mutual, The Hartford
---
Jim Merenick
91 E Main St, Springville, NY 14141
(716) 592-3363
State Farm