Ardsley Car Insurance
Get the most competitive quotes on Ardsley, New York auto insurance by shopping with multiple insurance providers at once. Just enter your Ardsley, NY zip code above and we will compare quotes for you from the top car insurance companies in Ardsley.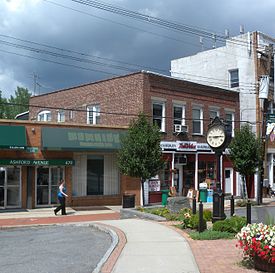 Alternatively, you can view a listing of auto insurance agents in Ardsley below and contact him/her yourself.
Local Ardsley Auto Insurance Agents
*We are not affiliated with any of the agents listed below
McCartney, Verrino & Rosenberry
477 Ashford Ave, Ardsley, NY 10502
(914) 693-3500
Encompass, Fireman's Fund, Harleysville, Safeco, The Hartford, Travelers
---
Bill Singleton
383 Ashford Ave, Dobbs Ferry, NY 10522
(914) 693-9070
State Farm
---
Brazen Insurance Agency
377 Ashford Ave, Dobbs Ferry, NY 10522
(914) 479-5028
The Hartford, Travelers
---
Bob Pietronuto
14 Cedar St, Dobbs Ferry, NY 10522
(914) 693-8181
Allstate
---
Marina Pietronuto
14 Cedar St, Dobbs Ferry, NY 10522
(914) 693-8181
Allstate
---
Eric Jaslow
340 Ardsley Rd Ste 1a, Scarsdale, NY 10583
(914) 713-0400
State Farm
---
Vivian Lem
590 Central Park Ave, Scarsdale, NY 10583
(914) 725-5000
State Farm
---
Chris Marinaccio
742 Central Park Ave, Scarsdale, NY 10583
(914) 725-3400
Allstate
---
Perlberg Solow Company
1075 Central Park Ave, Scarsdale, NY 10583
(914) 725-5100
MetLife Auto & Home
---
Ecco Agency
1088 Central Park Ave Ste 208a, Scarsdale, NY 10583
(914) 713-7200
Hanover, MetLife Auto & Home, The Hartford, Travelers