Argyle Car Insurance
Get the most competitive quotes on Argyle, New York auto insurance by shopping with multiple insurance providers at once. Just enter your Argyle, NY zip code above and we will compare quotes for you from the top car insurance companies in Argyle.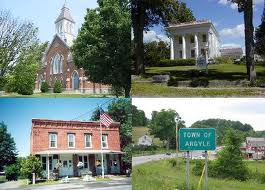 Alternatively, you can view a listing of auto insurance agents in Argyle below and contact him/her yourself.
Local Argyle Auto Insurance Agents
*We are not affiliated with any of the agents listed below
Robinson & Son
77 Main St Fl 2, Hudson Falls, NY 12839
(518) 746-9230
Safeco
---
Steven Lafay
152 Main St, Hudson Falls, NY 12839
(518) 746-0100
Allstate
---
Dana Hogan
346 Main St, Hudson Falls, NY 12839
(518) 747-7070
State Farm
---
Cormie Agency
354 Main St, Hudson Falls, NY 12839
(518) 747-8280
AutoOne, Encompass, Foremost, Hanover, The Hartford, Travelers
---
The Kinney Agency
3027 State Route 4, Hudson Falls, NY 12839
(518) 747-4136
Allstate, Erie, Foremost, Hanover, Main Street America, Merchants, Mercury, MetLife Auto & Home, Safeco, Travelers, Union Mutual, Kemper
---
Carey Insurance Agency
1247 Dix Ave, Hudson Falls, NY 12839
(518) 747-2853
Foremost, Main Street America, NY Central Mutual, The Hartford
---
Robinson & Son
144 River St, Hudson Falls, NY 12839
(518) 761-9260
Travelers
---
Debra Romeo
139 Saratoga Ave Ste 6, South Glens Falls, NY 12803
(518) 745-0100
Allstate
---
Canoe Associates Insurance Agency
148 Saratoga Ave, South Glens Falls, NY 12803
(518) 792-9915
Nationwide, Travelers
---
Pro-Vu Insurance Agency
1710 Saratoga Road, South Glens Falls, NY 12803
(518) 761-6764
Foremost, Hanover, Mercury, MetLife Auto & Home, Sterling, The Hartford, Union Mutual