Arietta Car Insurance
Get the most competitive quotes on Arietta, New York auto insurance by shopping with multiple insurance providers at once. Just enter your Arietta, NY zip code above and we will compare quotes for you from the top car insurance companies in Arietta.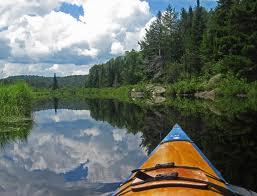 Alternatively, you can view a listing of auto insurance agents in Arietta below and contact him/her yourself.
Local Arietta Auto Insurance Agents
*We are not affiliated with any of the agents listed below
Albanese Insurance Agency
135 E State St, Gloversville, NY 12078
(518) 725-3305
Mercury, American Modern, MetLife Auto & Home, The Hartford
---
Michael A Attanasio
136 E State St, Gloversville, NY 12078
(518) 725-3734
Nationwide
---
Asal Insurance Agency
189 N Main St, Gloversville, NY 12078
(518) 762-0241
NY Central Mutual, Sterling
---
Salvione Insurance Agency
189 N Main St, Gloversville, NY 12078
(518) 725-8466
Hanover, NY Central Mutual, Selective, Sterling, The Hartford
---
Mang Insurance Agency
56 N Main St, Gloversville, NY 12078
(518) 773-7981
Harleysville, Main Street America, NY Central Mutual, Sterling, Union Mutual
---
Mang Insurance Agency
26 1/2 N Main St, Dolgeville, NY 13329
(315) 429-8301
NY Central Mutual
---
Hopson-Luther & Harper
43 N Main St, Dolgeville, NY 13329
(315) 429-3121
Sterling
---
HBE Group
6 Slawson St, Dolgeville, NY 13329
(315) 429-3181
Allstate, Kemper, Main Street America, NY Central Mutual, Sterling, Union Mutual
---
Jacksland Associates
343 N Comrie Ave, Johnstown, NY 12095
(518) 762-4647
Encompass, Main Street America, MetLife Auto & Home, Safeco, Kemper, Sterling
---
R J Morrison Agency
141 North Main Street, Northville, NY 12134
(518) 863-4224
Foremost, Sterling