Arkwright Car Insurance
Get the most competitive quotes on Arkwright, New York auto insurance by shopping with multiple insurance providers at once. Just enter your Arkwright, NY zip code above and we will compare quotes for you from the top car insurance companies in Arkwright.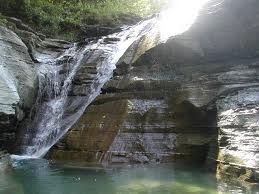 Alternatively, you can view a listing of auto insurance agents in Arkwright below and contact him/her yourself.
Local Arkwright Auto Insurance Agents
*We are not affiliated with any of the agents listed below
Arnold / Kukuda Insurance Agency
183 E Main St Ste 9, Fredonia, NY 14063
(716) 672-7620
Erie, Foremost
---
Ruth T Eckstrom
192 E Main St, Fredonia, NY 14063
(716) 673-9197
Nationwide
---
Steve Strothman
192 E Main St, Fredonia, NY 14063
(716) 672-6868
State Farm
---
Lawley-Tradition
35 E Main St, Fredonia, NY 14063
(716) 672-2193
Central, Hanover, Harleysville, Main Street America, Merchants, MetLife Auto & Home, NY Central Mutual, Safeco, Selective, Sterling, The Hartford, Travelers, Kemper
---
Lawrence Anzivine
38 W Main St, Fredonia, NY 14063
(716) 673-1333
Allstate
---
AAA Insurance
3963 Vineyard Dr, Dunkirk, NY 14048
(716) 366-3599
AAA
---
Central Chautauqua Agency
7 Maple Ave, Cassadaga, NY 14718
(716) 595-3535
Main Street America, NY Central Mutual
---
Combined Financial Services
355 Central Ave, Fredonia, NY 14063
(716) 672-2153
Safeco
---
Johnson & Hens Agency
1136 Central Ave, Dunkirk, NY 14048
(716) 965-2664
Merchants, NY Central Mutual, Safeco, Travelers
---
David G Glenn Agency Inc
609 Central Ave, Dunkirk, NY 14048
(716) 366-6878
Merchants, NY Central Mutual, Kemper, Travelers