Arlington Car Insurance
Get the most competitive quotes on Arlington, New York auto insurance by shopping with multiple insurance providers at once. Just enter your Arlington, NY zip code above and we will compare quotes for you from the top car insurance companies in Arlington.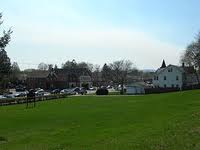 Alternatively, you can view a listing of auto insurance agents in Arlington below and contact him/her yourself.
Local Arlington Auto Insurance Agents
*We are not affiliated with any of the agents listed below
Hickey-Finn & Company
15 Davis Ave, Poughkeepsie, NY 12603
(845) 471-6200
Foremost, Hanover, NY Central Mutual, QBE, Safeco, Selective, Travelers, Union Mutual
---
Ulster Insurance Services
39 Burnett Blvd, Poughkeepsie, NY 12603
(845) 454-7144
NY Central Mutual
---
Tom Lewis
51 Burnett Blvd Ste 1, Poughkeepsie, NY 12603
(845) 454-5444
State Farm
---
Carter-MGM Insurance Agency
696 Dutchess Tpke, Poughkeepsie, NY 12603
(845) 454-1500
Kemper, Travelers, Main Street America, Mercury, NY Central Mutual, Safeco, Sterling, The Hartford, Progressive, GMAC, Foremost
---
Emery & Webb
696 Dutchess Tpke Ste C, Poughkeepsie, NY 12603
(845) 454-4220
Chubb, Encompass, Main Street America, NY Central Mutual, Safeco, Sterling, The Hartford, Kemper
---
Timothy Berryhill
696 Dutchess Tpke, Poughkeepsie, NY 12603
(845) 471-1045
Allstate
---
Kallman Insurance Agency
232 Hooker Ave, Poughkeepsie, NY 12603
(845) 454-2493
Hanover, Harleysville, Main Street America, NY Central Mutual, Safeco, Sterling, Travelers
---
Ralph V Ellis Insurance
85 Civic Center Plz Ste 102, Poughkeepsie, NY 12601
(845) 485-6300
Cincinnati, Harleysville, Main Street America, NY Central Mutual, Safeco, Selective, Sterling, The Hartford
---
The Dalleo Group
256 Main St, Poughkeepsie, NY 12601
(845) 473-6222
Foremost, NY Central Mutual, Sterling, The Hartford, Utica National, Progressive, GMAC, Mercury
---
Brinckerhoff & Neuville – Vail & Sutton, Inc.
39 Market St, Poughkeepsie, NY 12601
(845) 452-1776
Encompass, Main Street America, Mercury, NY Central Mutual, Quincy Mutual, Safeco
---
Anthony P Nicolis
47 Civic Center Plz, Poughkeepsie, NY 12601
(845) 471-9611
Allstate
---
Friendly Insurance Agency
43 Market St, Poughkeepsie, NY 12601
(845) 473-1600
Foremost, Mercury, MetLife Auto & Home
---
Tri-County Planning Services, Inc.
40 Market St, Poughkeepsie, NY 12601
(845) 471-8200
Misc
---
NII Brokerage
220 Main St, Poughkeepsie, NY 12601
(845) 452-1431
Foremost, Victoria
---
Marshall & Sterling Insurance
110 Main St, Poughkeepsie, NY 12601
(845) 454-0800
Allstate, Chubb, Encompass, Fireman's Fund, Hanover, Harleysville, MetLife Auto & Home, NY Central Mutual, Safeco, Selective, Sterling, The Hartford, Travelers, Union Mutual, Kemper
---
Brandon Mueller
84 Patrick Ln # 107, Poughkeepsie, NY 12603
(845) 592-2910
Allstate
---
Miscedra & Associates
84 Patrick Ln, Poughkeepsie, NY 12603
(845) 214-0977
Hanover, NY Central Mutual, Safeco, The Hartford
---
Jen Dunn
4 Commerce St Ste B1, Poughkeepsie, NY 12603
(845) 471-3531
State Farm
---
Pretak & Pagones Insurance Agency
2668 South Rd, Poughkeepsie, NY 12601
(845) 452-4800
Erie, Foremost, Main Street America, NY Central Mutual, QBE, Safeco, Selective, Sterling, Travelers
---
Karen Kilhenny
2535 South Rd, Poughkeepsie, NY 12601
(845) 462-7793
State Farm
---
Birchyard
35 Hasbrouck Dr, Poughkeepsie, NY 12603
(845) 401-5566
Safeco
---
Commercial Coverage
32 Pine Tree Dr, Poughkeepsie, NY 12603
(845) 462-2882
Sterling
---
Vinny Squillante
1910 New Hackensack Rd Route 376 Red Oaks Mill, Poughkeepsie, NY 12603
(845) 462-1688
State Farm
---
McLean Insurance Agency
316 Titusville Rd, Poughkeepsie, NY 12603
(845) 471-2660
Foremost, Main Street America, Nationwide, The Hartford, Travelers
---
Preston & Virga Insurance Agency
1 Bushwick Rd Ste A, Poughkeepsie, NY 12603
(845) 214-0065
Foremost, Hanover, MetLife Auto & Home, The Hartford, Travelers
---
Robert E Ernest
72 High Acres Dr, Poughkeepsie, NY 12603
(845) 473-5675
MetLife Auto & Home
---
Insurance Partners
159 Barnegat Rd, Poughkeepsie, NY 12601
(866) 913-5180
Kemper, Safeco
---
Deborah Geraci
1058 Freedom Plains Rd, Poughkeepsie, NY 12603
(845) 471-5700
Safeco, Travelers, Adirondack, The Hartford, Progressive
---
James J Theiss
1336 Route 44, Pleasant Valley, NY 12569
(845) 635-8903
Nationwide
---
Fox Insurance Agency
82 Vineyard Ave, Highland, NY 12528
(845) 691-6600
Foremost, MetLife Auto & Home, Safeco, Sterling, Travelers, Union Mutual
---
Pesacov Financial Services
3 Neptune Rd, Poughkeepsie, NY 12601
(845) 462-1123
MetLife Auto & Home
3.88 miles distant
Distefano Insurance Agency
26 Main St, Highland, NY 12528
(845) 691-2444
Foremost, Merchants, NY Central Mutual, Sterling, The Hartford
---
Compass Group Northeast
3650 Route 9 W, Highland, NY 12528
(845) 834-3200
Foremost
---
Denise Monforte Tozzi
3584 Route 9 W, Highland, NY 12528
(845) 691-4904
Allstate
---
Mark Mahoney
3669 Route 9 W, Highland, NY 12528
(845) 691-6123
State Farm