Asharoken Car Insurance
Get the most competitive quotes on Asharoken, New York auto insurance by shopping with multiple insurance providers at once. Just enter your Asharoken, NY zip code above and we will compare quotes for you from the top car insurance companies in Asharoken.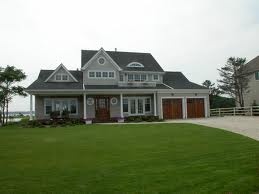 Alternatively, you can view a listing of auto insurance agents in Asharoken below and contact him/her yourself.
Local Asharoken Auto Insurance Agents
*We are not affiliated with any of the agents listed below
Hartt Insurance Agency
45 Main St, Northport, NY 11768
(631) 261-6300
Harleysville, Merchants, Mercury, The Hartford, Kemper
---
Ralph P Habib
225 Main St, Northport, NY 11768
(631) 262-9494
Allstate
---
Schutzenbach Agency
260 Main St, Northport, NY 11768
(631) 261-7788
MetLife Auto & Home, Progressive
---
Craig Bingham
834 Fort Salonga Rd Ste B, Northport, NY 11768
(631) 754-4600
Allstate
---
Cathy Nesselt
842 Route 25a Ste 1, Northport, NY 11768
(631) 261-2322
State Farm
---
Michele Martin
1028 Fort Salonga Rd, Northport, NY 11768
(631) 261-4200
Allstate
---
Edward E Hall & Company
99 Mill Dam Rd, Centerport, NY 11721
(631) 547-6003
Chubb, Mercury, Kemper
---
RAM&T
99 Mill Dam Rd, Centerport, NY 11721
(631) 547-8265
Misc
---
Testa Brothers
22 Milmohr Ct, Northport, NY 11768
(631) 651-8433
Foremost, MetLife Auto & Home
---
David Tuohy Jr
233 E Main St, Huntington, NY 11743
(631) 423-1200
Allstate
---
Intermarket Insurance Agency
205 E Main St Ste 3-4, Huntington, NY 11743
(631) 421-2424
Encompass, The Hartford
---
George L Rousseau Insurance Agency
212 E Main St, Huntington, NY 11743
(631) 421-1486
MetLife Auto & Home, The Hartford
---
Brady Risk Management
202 E Main St Ste 303, Huntington, NY 11743
(631) 549-8561
Main Street America
---
Cathi Phillips
86 Larkfield Rd, East Northport, NY 11731
(631) 261-5377
State Farm
---
Brooks & Brooks Insurance Agency
196 E Main St, Huntington, NY 11743
(631) 423-6200
Merchants, The Hartford
---
Aljay Insurance Brokerage
44 Broadway, Greenlawn, NY 11740
(631) 261-3988
The Hartford
3.95 miles distant
Vollmer-Adair Agency
44 Broadway, Greenlawn, NY 11740
(631) 261-1972
Encompass, Safeco
---
RWG Brokerage
54 Broadway, Greenlawn, NY 11740
(631) 757-7474
Foremost, MetLife Auto & Home
---
Borg & Borg
148 E Main St, Huntington, NY 11743
(631) 673-7600
Hanover, Harleysville, Merchants, MetLife Auto & Home, NY Central Mutual
---
Amy Miller
745 Pulaski Rd, Greenlawn, NY 11740
(631) 754-1500
Allstate
---
Ronald M Szabo
91 Broadway Ste 1, Greenlawn, NY 11740
(631) 754-2500
Allstate
---
Thomas Kidby
91 Broadway Ste 1, Greenlawn, NY 11740
(631) 754-2500
Allstate
---
Joseph Simeone
103 Broadway, Greenlawn, NY 11740
(631) 757-7115
State Farm
---
Culhane & King
360 Larkfield Rd, East Northport, NY 11731
(631) 368-2110
NY Central Mutual
---
Herbert L Satterlee
376 Larkfield Rd, East Northport, NY 11731
(631) 266-2323
Hanover
---
Blaeser Agency
407a Larkfield Rd, East Northport, NY 11731
(631) 266-2800
Foremost, Merchants, The Hartford
---
Eric Jones
384 Larkfield Rd Ste 4, East Northport, NY 11731
(631) 368-3700
Allstate
---
MRW Group
70 Main St, Huntington, NY 11743
(631) 271-6600
Encompass, Foremost, Kemper, Merchants, MetLife Auto & Home, Safeco, The Hartford
---
J Beaton Brokerage
30 Butterfield Dr, Greenlawn, NY 11740
(631) 757-0293
The Hartford
---
A I Messinger Associates
198 New York Ave Unit 4, Huntington, NY 11743
(631) 271-6888
Encompass
---
De Napoli Luke Agency
517 Larkfield Rd Ste B, East Northport, NY 11731
(631) 368-1622
Nationwide
---
Bracco Agency
514 Larkfield Rd Ste 4b, East Northport, NY 11731
(631) 421-9354
MetLife Auto & Home