Ashland Car Insurance
Last Updated on February 3, 2013
Get the most competitive quotes on Ashland, New York auto insurance by shopping with multiple insurance providers at once. Just enter your Ashland, NY zip code above and we will compare quotes for you from the top car insurance companies in Ashland.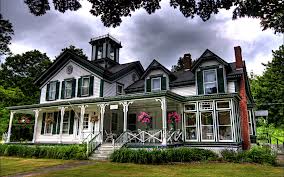 Alternatively, you can view a listing of auto insurance agents in Ashland below and contact him/her yourself.
Local Ashland Auto Insurance Agents
*We are not affiliated with any of the agents listed below
Claude W Lutz
14555 Main St, Prattsville, NY 12468
(518) 299-3432
NY Central Mutual, Safeco, Sterling, The Hartford, Union Mutual
---
Mang Insurance Agency
Route 23 & 30, Grand Gorge, NY 12434
(607) 588-9831
Misc
Inside NBT bank.
---
Jim Cuttita Agency
53530 State Hwy 30, Roxbury, NY 12474
(607) 326-4012
Erie, Foremost
---
Morse-Wilson Agency
56 Hillcrest Drive, Roxbury, NY 12474
(607) 326-4141
Foremost, Main Street America, NY Central Mutual, QBE, Quincy Mutual, The Hartford
---
Claude W Lutz
5737 State Route 23a, Tannersville, NY 12485
(518) 589-9800
NY Central Mutual, Safeco, Union Mutual
---
The Frommer Agency
5733 Rte 23a, Tannersville, NY 12485
(518) 589-9777
Allstate, Sterling
---
Hahne & Link Agency
South St, Greenville, NY 12083
(518) 966-5319
Travelers
---
Ulster Insurance Services
58 Main St, Phoenicia, NY 12464
(845) 688-5965
NY Central Mutual
---
High Peak Agency
340 County Route 39, Cairo, NY 12413
(518) 622-0086
NY Central Mutual, Selective, Union Mutual
---
Karl W Reynard
94 Main St, Stamford, NY 12167
(607) 652-7263
Main Street America, NY Central Mutual, QBE, Safeco, Union Mutual