Athol Springs Car Insurance
Get the most competitive quotes on Athol Springs, New York auto insurance by shopping with multiple insurance providers at once. Just enter your Athol Springs, NY zip code above and we will compare quotes for you from the top car insurance companies in Athol Springs.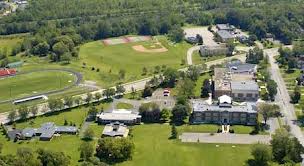 Alternatively, you can view a listing of auto insurance agents in Athol Springs below and contact him/her yourself.
Local Athol Springs Auto Insurance Agents
*We are not affiliated with any of the agents listed below
Charles J Sellers & Company
4300 Camp Rd, Athol Springs, NY 14010
(716) 627-5400
NY Central Mutual, The Hartford
---
The NIA Group
4927 Southwestern Blvd, Hamburg, NY 14075
(800) 701-0313
Encompass, Foremost, The Hartford, NY Central Mutual, Safeco
---
Great Lakes Insurance – D.R. Johnson Agency
4535 Southwestern Blvd, Hamburg, NY 14075
(716) 312-0205
Erie, Main Street America, Mercury, NY Central Mutual
---
Annette K Winder
5555 Camp Rd, Hamburg, NY 14075
(716) 649-0325
Allstate
---
The Wasik Agency
3990 Mckinley Pkwy Ste 3, Blasdell, NY 14219
(716) 649-4000
Allstate
---
John Obstarczyk Insurance Agency
16 Lake Ave, Blasdell, NY 14219
(716) 823-1801
Erie, Foremost, MetLife Auto & Home, NY Central Mutual
---
Robert E Ochs
3676 S Park Ave, Blasdell, NY 14219
(716) 822-0123
State Farm
---
Willoughby Insurance
3652 S Park Ave, Blasdell, NY 14219
(716) 823-2300
Mercury, NY Central Mutual
---
Erv Artis
5899 S Park Ave, Hamburg, NY 14075
(716) 648-4848
State Farm
---
Sheila Radwan
5854 Camp Rd, Hamburg, NY 14075
(716) 649-0660
State Farm