Atlantic Beach Car Insurance
Get the most competitive quotes on Atlantic Beach, New York auto insurance by shopping with multiple insurance providers at once. Just enter your Atlantic Beach, NY zip code above and we will compare quotes for you from the top car insurance companies in Atlantic Beach.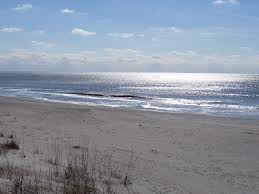 Alternatively, you can view a listing of auto insurance agents in Atlantic Beach below and contact him/her yourself.
Local Atlantic Beach Auto Insurance Agents
*We are not affiliated with any of the agents listed below
Jil Agency
1048 W Beech St, East Atlantic Beach, NY 11561
(516) 432-4800
NY Central Mutual
---
David J Jacobs Company
428 Central Ave Fl 2, Cedarhurst, NY 11516
(516) 295-3600
Foremost, QBE
---
Filos Agency Inc.
814 W Beech St, Long Beach, NY 11561
(516) 897-4546
Encompass, Foremost, MetLife Auto & Home, Adirondack, Safeco, Travelers
---
Chave-Schleif Agency
202 Sheridan Blvd, Inwood, NY 11096
(516) 371-0710
MetLife Auto & Home, Travelers
---
Breitstone & Company
534 Willow Ave, Cedarhurst, NY 11516
(516) 569-2550
Chubb, Fireman's Fund, Travelers
---
John Lepore
112-30 Beach Chan Dr, Rockaway Park, NY 11694
(718) 945-1900
Allstate
---
Brownie W Davis Agency
22 Elm St, Woodmere, NY 11598
(516) 569-7979
Foremost, Travelers
---
Monte Rosenzweig
999 Central Ave Ste 100a, Woodmere, NY 11598
(516) 374-7700
Allstate
---
Hometown Atlantic
120 W Park Ave Ste 101, Long Beach, NY 11561
(516) 670-9305
Foremost, MetLife Auto & Home, The Hartford
---
Denis A Miller Insurance Agency
60 W Park Ave, Long Beach, NY 11561
(516) 432-9245
MetLife Auto & Home, The Hartford
---
Meyerson-Roth Company
30b W Park Ave, Long Beach, NY 11561
(516) 432-5800
Hanover
---
I Dachs & Sons
1245 W Broadway, Hewlett, NY 11557
(516) 374-1900
Fireman's Fund, MetLife Auto & Home, The Hartford, Travelers
---
Bruce Leshowitz
511 Long Beach Blvd, Long Beach, NY 11561
(516) 889-3400
Allstate
---
Peter Wenda
511 Long Beach Blvd, Long Beach, NY 11561
(516) 889-3400
Allstate
---
David Miller Agency
301 Mill Rd, Hewlett, NY 11557
(516) 295-0437
Travelers
---
Arthur Huth
1229 Peninsula Blvd, Hewlett, NY 11557
(516) 374-2100
State Farm
---
Leslie D Leber
164a Long Beach Rd, Island Park, NY 11558
(516) 889-2100
Allstate
---
Picone-Hastava Insurance Agency
161 Long Beach Rd, Island Park, NY 11558
(516) 431-3833
Foremost, Harleysville, Mercury
---
Alan Aronson
405 Mill Rd, Hewlett, NY 11557
(516) 569-7575
Allstate
---
Mackoul & Associates
25 Nassau Ln, Island Park, NY 11558
(516) 431-9100
Harleysville, MetLife Auto & Home
4.10 miles distant
David Kievman
1465 Broadway, Hewlett, NY 11557
(516) 621-9500
Allstate
---
Traza & Associates
917 Cross Bay Blvd, Broad Channel, NY 11693
(718) 474-3679
MetLife Auto & Home
---
Anselm Lowe
101 Main St, East Rockaway, NY 11518
(516) 596-2900
Allstate
---
Robert James
101 Main St, East Rockaway, NY 11518
(516) 596-2900
Allstate
---
Edwin C Gerrity Agency
25 Main St Unit D, East Rockaway, NY 11518
(516) 593-4242
Fireman's Fund, Mercury
---
Shield Group
437 Rockaway Ave, Valley Stream, NY 11581
(516) 825-3100
Foremost, Travelers