Au Sable Forks Car Insurance
Last Updated on February 3, 2013
Get the most competitive quotes on Au Sable Forks, New York auto insurance by shopping with multiple insurance providers at once. Just enter your Au Sable Forks, NY zip code above and we will compare quotes for you from the top car insurance companies in Au Sable Forks.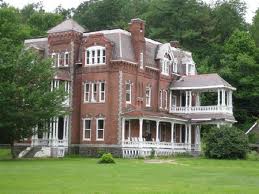 Alternatively, you can view a listing of auto insurance agents in Au Sable Forks below and contact him/her yourself.
Local Au Sable Forks Auto Insurance Agents
*We are not affiliated with any of the agents listed below
Clark Forster & Associates
85 Kent St, Keeseville, NY 12944
(518) 834-7946
Allstate, Encompass, Mercury
---
Langley Insurance Agency
288 Mannix Rd, Peru, NY 12972
(518) 643-9052
Kemper, Sterling
Family owned and run for over 75 years.
---
Jones & Doldo
3384 Main St, Peru, NY 12972
(518) 643-6551
Mercury
---
CFA Insurance Agency
704 Bear Swamp Rd, Peru, NY 12972
(518) 643-7946
Allstate, Encompass, NY Central Mutual, The Hartford
---
Upstate Agency
3926 Route 22, Willsboro, NY 12996
(518) 963-4663
Allstate, Erie, Main Street America, NY Central Mutual, Safeco, Sterling, Travelers
---
Upstate Agency
223 Water St, Elizabethtown, NY 12932
(518) 873-2149
Allstate, Erie, Main Street America, NY Central Mutual, Safeco, Selective, Sterling, Travelers
---
Norton's Agency
111 Hand Ave, Elizabethtown, NY 12932
(518) 873-6565
NY Central Mutual, Safeco
---
Leading Edge Group
2734 Rte 3, Saranac, NY 12981
(518) 293-8358
Allstate, Foremost
---
Kelly Gonyo
2276 Saranac Ave Ste 3, Lake Placid, NY 12946
(518) 523-4321
Foremost
---
Gordon W Pratt Agency
2699 Main St, Lake Placid, NY 12946
(518) 523-3196
Kemper, Main Street America, NY Central Mutual, Safeco