Austerlitz Car Insurance
Get the most competitive quotes on Austerlitz, New York auto insurance by shopping with multiple insurance providers at once. Just enter your Austerlitz, NY zip code above and we will compare quotes for you from the top car insurance companies in Austerlitz.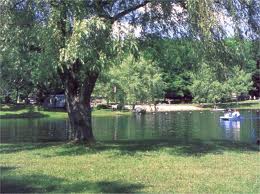 Alternatively, you can view a listing of auto insurance agents in Austerlitz below and contact him/her yourself.
Local Austerlitz Auto Insurance Agents
*We are not affiliated with any of the agents listed below
Johnnie Walker Insurance
834 Route 203, Spencertown, NY 12165
(518) 392-2020
Allstate, Main Street America, Sterling, The Hartford, Travelers
---
Hennessy Insurance Agency
19 Railroad Ave, Chatham, NY 12037
(518) 392-6638
MetLife Auto & Home
---
Metz Wood Harder
11 Central Square, Chatham, NY 12037
(518) 392-5161
Chubb, Cincinnati, Encompass, Main Street America, NY Central Mutual, QBE, Safeco, Selective, Sterling, Travelers, Union Mutual
---
The Lofgren Agency
6 Church St, Chatham, NY 12037
(518) 392-9311
Foremost, Kemper, Main Street America, MetLife Auto & Home, NY Central Mutual, Quincy Mutual, Travelers, Union Mutual
---
Wheeler & Taylor
44 Main St, Stockbridge, MA 01262
(413) 298-5584
Chubb, Commerce, QBE, Safety, Travelers
---
Berkshire Bank – Minkler Insurance Agency
31 Main St, Stockbridge, MA 01262
(413) 298-3741
Arbella, Central, Commerce, Harleysville, QBE, Quincy Mutual, Safeco, Safety
---
Gardner Insurance Agency
2648 State Route 23, Hillsdale, NY 12529
(518) 325-3600
NY Central Mutual
---
Greylock Insurance Agency
325 Stockbridge Rd, Great Barrington, MA 01230
(413) 429-8090
Arbella, Commerce, Quincy Mutual, Safety, Union Mutual
---
Aviette Agency
1571 Route 66, Ghent, NY 12075
(518) 392-2200
Safeco
---
Berkshire Insurance Group
244 Main St, Great Barrington, MA 01230
(413) 528-0730
Arbella, Commerce, Encompass, Main Street America, QBE, Quincy Mutual, Safety, State Auto