Averill Park Car Insurance
Get the most competitive quotes on Averill Park, New York auto insurance by shopping with multiple insurance providers at once. Just enter your Averill Park, NY zip code above and we will compare quotes for you from the top car insurance companies in Averill Park.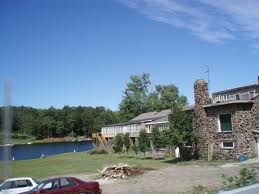 Alternatively, you can view a listing of auto insurance agents in Averill Park below and contact him/her yourself.
Local Averill Park Auto Insurance Agents
*We are not affiliated with any of the agents listed below
L.A. Insurance Agency
2881 New York Highway 43, Sand Lake, NY 12153
(518) 674-3955
Allstate, Foremost, Mercury, MetLife Auto & Home, The Hartford
---
Schmidt Agency
R.D. 1 Route 43, West Sand Lake, NY 12196
(518) 674-2885
Main Street America
---
Riedman Corporation
43 Mall, West Sand Lake, NY 12196
(518) 674-2871
Encompass
---
Warner & Foley Insurance
43 Mall Way, West Sand Lake, NY 12196
(518) 674-1110
Encompass, Foremost, Main Street America, Merchants, Mercury, MetLife Auto & Home, The Hartford
---
Alton B P Daley II
3721 Ny Rte 43, West Sand Lake, NY 12196
(518) 674-2856
MetLife Auto & Home
---
Schmidt Agency
321 Farm To Market Rd, Troy, NY 12180
(518) 283-2201
Main Street America, The Hartford
---
Pete Sleasman
108 Main Ave, Wynantskill, NY 12198
(518) 286-2886
State Farm
---
George Doakmajian Agency
88 Main Ave, Wynantskill, NY 12198
(518) 283-4111
Foremost, NY Central Mutual
---
Troy Agency
8 Winter St, Troy, NY 12180
(518) 274-6020
Erie, MetLife Auto & Home, The Hartford
---
Andrew Pelletier
21 Crestwood Ln, Troy, NY 12180
(518) 431-5555
ANPAC