Bainbridge Car Insurance
Get the most competitive quotes on Bainbridge, New York auto insurance by shopping with multiple insurance providers at once. Just enter your Bainbridge, NY zip code above and we will compare quotes for you from the top car insurance companies in Bainbridge.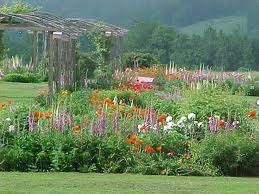 Alternatively, you can view a listing of auto insurance agents in Bainbridge below and contact him/her yourself.
Local Bainbridge Auto Insurance Agents
*We are not affiliated with any of the agents listed below
Tri-Town Agency
2 N Main St, Bainbridge, NY 13733
(607) 967-2241
NY Central Mutual
---
Charles F Hinkley Insurance
29r W Main St, Bainbridge, NY 13733
(607) 967-8501
NY Central Mutual
---
Neighbors Insurance
288 State Highway 7, Sidney, NY 13838
(607) 563-9955
Main Street America, Mercury, NY Central Mutual, Safeco, Travelers
---
Rose Smith
288 State Highway 7, Sidney, NY 13838
(607) 563-3533
State Farm
---
Mang Insurance Agency
44 Grand St, Sidney, NY 13838
(607) 561-2600
NY Central Mutual, Travelers
---
Gates-Cole Associates
1 Main St, Sidney, NY 13838
(607) 563-2171
Allstate, Main Street America, Mercury, NY Central Mutual, Safeco, Travelers, Union Mutual
---
Rinker Agency
191 Main St, Afton, NY 13730
(607) 639-1930
Allstate, Foremost, Mercury, Sterling, The Hartford, Travelers
---
Brenda Witter
17 Martinbrook St, Unadilla, NY 13849
(607) 267-8072
Foremost
---
Andrew Hinkley
16 Lovejoy Rd, Harpursville, NY 13787
(607) 693-1415
ANPAC
---
Drickard Insurance
4 S Washington Ave, Oxford, NY 13830
(607) 843-8860
Allstate, Foremost, Merchants, Mercury, Sterling, Travelers