Baiting Hollow Car Insurance
Last Updated on February 5, 2013
Get the most competitive quotes on Baiting Hollow, New York auto insurance by shopping with multiple insurance providers at once. Just enter your Baiting Hollow, NY zip code above and we will compare quotes for you from the top car insurance companies in Baiting Hollow.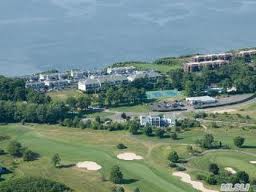 Alternatively, you can view a listing of auto insurance agents in Baiting Hollow below and contact him/her yourself.
Local Baiting Hollow Auto Insurance Agents
*We are not affiliated with any of the agents listed below
Atlantic Agency Riverhead
1280 Route 58, Riverhead, NY 11901
(631) 727-7272
Safeco, The Hartford
---
Eric Kirk – Farm Family Insurance
104 Edwards Ave Ste 2, Calverton, NY 11933
(631) 727-7767
ANPAC
Full service insurance agency. Auto, home, life, business, farms. Call us today and start saving.
---
Ed Graves
1149 Old Country Rd Ste B5, Riverhead, NY 11901
(631) 727-1122
State Farm
---
Elizabeth Hanlon
1236 Roanoke Ave, Riverhead, NY 11901
(631) 727-1700
Allstate
---
Dave Wise
Northwind Professional Center 5960 Route 25a, Wading River, NY 11792
(631) 929-6700
State Farm
---
Gadzinski Insurance
525 Pulaski St, Riverhead, NY 11901
(631) 727-4484
Merchants
---
Lighthouse Insurance
221 W Main St, Riverhead, NY 11901
(631) 369-9600
Foremost
---
Devivo Associates
30 W Main St, Riverhead, NY 11901
(631) 727-3065
Nationwide
---
Giacalone Insurance
57 E Main St Unit 3, Riverhead, NY 11901
(631) 208-9090
The Hartford
---
Luxor Brokerage
1186 E Main St, Riverhead, NY 11901
(631) 369-1000
Foremost