Ballston Spa Car Insurance
Get the most competitive quotes on Ballston Spa, New York auto insurance by shopping with multiple insurance providers at once. Just enter your Ballston Spa, NY zip code above and we will compare quotes for you from the top car insurance companies in Ballston Spa.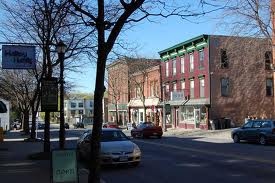 Alternatively, you can view a listing of auto insurance agents in Ballston Spa below and contact him/her yourself.
Local Ballston Spa Auto Insurance Agents
*We are not affiliated with any of the agents listed below
Michael A Attanasio
35 Milton Ave, Ballston Spa, NY 12020
(518) 288-3380
Nationwide
---
Castle & McLennan Insurance
48 Milton Ave, Ballston Spa, NY 12020
(518) 885-5858
Main Street America, The Hartford
---
A Agency
56 Milton Ave, Ballston Spa, NY 12020
(518) 885-9804
Progressive, Foremost
---
NII Brokerage
55 Milton Ave, Ballston Spa, NY 12020
(518) 885-1241
Foremost, Victoria
---
Streever Agency
84 Milton Ave, Ballston Spa, NY 12020
(518) 885-6777
Sterling
---
R Jones Insurance Agency
95 Front St, Ballston Spa, NY 12020
(518) 884-2516
Foremost, Mercury, MetLife Auto & Home, NY Central Mutual
---
Personal Coverage, Inc.
220 Church Ave, Ballston Spa, NY 12020
(518) 602-2020
Chubb, Foremost, Harleysville, MetLife Auto & Home, NY Central Mutual, Safeco, Sterling, The Hartford
---
Sunmark Federal Credit Union
202 Northline Rd, Ballston Spa, NY 12020
(518) 382-2597
Misc
---
Sutton & Tarantino Insurance Agency
441 Geyser Rd, Ballston Spa, NY 12020
(518) 885-2071
Main Street America, NY Central Mutual, Sterling
---
Sherry Hoffman
418 Geyser Rd, Ballston Spa, NY 12020
(518) 580-1181
State Farm
---
MetLife Auto & Home
2648 State Route 9, Ballston Spa, NY 12020
(518) 226-0745
MetLife Auto & Home
unknown distance
Nancy Lefebvre
2031 Doubleday Avenue (Rt 50), Ballston Spa, NY 12020
(518) 885-1877
State Farm