Bangor Car Insurance
Get the most competitive quotes on Bangor, New York auto insurance by shopping with multiple insurance providers at once. Just enter your Bangor, NY zip code above and we will compare quotes for you from the top car insurance companies in Bangor.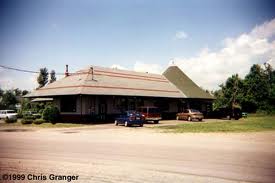 Alternatively, you can view a listing of auto insurance agents in Bangor below and contact him/her yourself.
Local Bangor Auto Insurance Agents
*We are not affiliated with any of the agents listed below
Earl Sauve
129 Meehan Rd, Malone, NY 12953
(518) 483-5172
ANPAC
---
King-Clark Company
3415 State Route 11, Malone, NY 12953
(518) 483-3280
Foremost, Main Street America, NY Central Mutual, Safeco, Sterling, Travelers, Allstate
---
Sid G Spear Insurance
3415 State Route 11, Malone, NY 12953
(518) 483-1770
Main Street America, NY Central Mutual, Selective, Travelers
---
CBNA Insurance Agency
217 W Main St, Malone, NY 12953
(518) 483-3570
Kemper, Merchants, NY Central Mutual, Safeco, The Hartford, Travelers
---
Patrick Kowalczyk
213 W Main St, Malone, NY 12953
(518) 483-0650
Allstate
---
Gallivan Insurance Brokrage
7 Finney Blvd, Malone, NY 12953
(518) 483-6153
Foremost, Kemper, MetLife Auto & Home, The Hartford
---
Kenneth J Karleskent
380 W Main St, Malone, NY 12953
(518) 483-2441
Foremost, Travelers, Victoria
---
Marc T Lashomb
410 E Main St, Malone, NY 12953
(518) 483-3598
Nationwide
---
Cardinal Agency
26 Elm St, Malone, NY 12953
(518) 483-2210
Kemper, Main Street America, NY Central Mutual, The Hartford
---
Neil C Flint Agency
6 State Hwy 95, Moira, NY 12957
(518) 529-0221
NY Central Mutual