Barker Car Insurance
Get the most competitive quotes on Barker, New York auto insurance by shopping with multiple insurance providers at once. Just enter your Barker, NY zip code above and we will compare quotes for you from the top car insurance companies in Barker.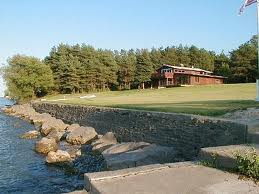 Alternatively, you can view a listing of auto insurance agents in Barker below and contact him/her yourself.
Local Barker Auto Insurance Agents
*We are not affiliated with any of the agents listed below
First Niagara Risk Management
2743 Main St, Newfane, NY 14108
(716) 778-8558
Central, Encompass, Hanover, Harleysville, Main Street America, Merchants, NY Central Mutual, Safeco, Selective, Sterling, The Hartford, Travelers
---
Seaway Insurance Associates
8645 Rochester Rd, Gasport, NY 14067
(716) 772-2500
Encompass, Erie, Safeco, Selective, The Hartford, Travelers
---
Silsby Insurance Agency
4360 Peet St, Middleport, NY 14105
(716) 735-9401
Hanover, Main Street America, NY Central Mutual, Safeco, Travelers
---
MetLife Auto & Home – Middleport
93 Telegraph Rd, Middleport, NY 14105
(716) 735-0039
MetLife Auto & Home
---
The Porter Agency
7953 Telegraph Rd, Gasport, NY 14067
(716) 772-7334
Mercury, MetLife Auto & Home, NY Central Mutual
---
Becky Thompson
3969 Lockport Olcott Rd, Lockport, NY 14094
(716) 478-0310
State Farm
---
Doug Thompson
3969 Lockport Olcott Rd, Lockport, NY 14094
(716) 433-0747
State Farm
---
Grant Pollard
415 Proctor Pl, Medina, NY 14103
(585) 798-3820
Travelers
---
Eaton Insurance Agency
424 Main St, Medina, NY 14103
(585) 798-2033
MetLife Auto & Home, NY Central Mutual
---
Slack Insurance Agency
441 Main St, Medina, NY 14103
(585) 798-2530
Foremost, NY Central Mutual, Travelers, Utica National, Mercury