Barneveld Car Insurance
Get the most competitive quotes on Barneveld, New York auto insurance by shopping with multiple insurance providers at once. Just enter your Barneveld, NY zip code above and we will compare quotes for you from the top car insurance companies in Barneveld.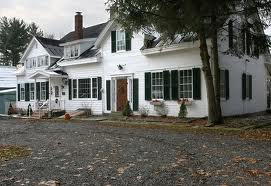 Alternatively, you can view a listing of auto insurance agents in Barneveld below and contact him/her yourself.
Local Barneveld Auto Insurance Agents
*We are not affiliated with any of the agents listed below
The Smith Insurance Connection
9579 Main St, Remsen, NY 13438
(315) 831-3025
Erie
---
Gates-Cole Associates
9060 Main St, Stittville, NY 13469
(315) 865-4195
Foremost, Main Street America, Mercury, NY Central Mutual, Safeco, Travelers, Union Mutual
---
Carbone Insurance
5700 Horatio St, Utica, NY 13502
(315) 724-4216
MetLife Auto & Home
---
Lisa J Hammond
9438 River Rd, Marcy, NY 13403
(315) 734-0557
State Farm
---
Jennifer L Karram
7580 Main St, Newport, NY 13416
(315) 845-6040
Foremost
---
Day Scarafile & Read Inc.
9220 River Rd, Marcy, NY 13403
(315) 736-1411
Kemper, Mercury, NY Central Mutual, Safeco, Travelers
---
John C Del Buono Agency Inc
9220 River Rd, Marcy, NY 13403
(315) 732-3900
Encompass, Foremost, Hanover, Merchants, NY Central Mutual, Safeco, Kemper
---
Wilbert-Wenner Agency
5473 Flanagan Rd, Marcy, NY 13403
(315) 732-7027
Encompass, Foremost, Harleysville, Main Street America, Mercury, MetLife Auto & Home, Safeco
---
Christine McCluskey
430 Trenton Ave, Utica, NY 13502
(315) 797-7763
State Farm
---
Michael Garcia
21 Herkimer Rd, Utica, NY 13502
(315) 793-3322
Allstate