Baxter Estates Car Insurance
Get the most competitive quotes on Baxter Estates, New York auto insurance by shopping with multiple insurance providers at once. Just enter your Baxter Estates, NY zip code above and we will compare quotes for you from the top car insurance companies in Baxter Estates.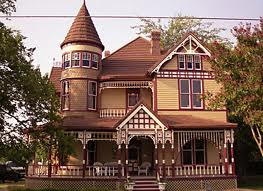 Alternatively, you can view a listing of auto insurance agents in Baxter Estates below and contact him/her yourself.
Local Baxter Estates Auto Insurance Agents
*We are not affiliated with any of the agents listed below
Globe Realty & Insurance Agency
158 Main St, Port Washington, NY 11050
(516) 944-7520
Merchants, Utica National
---
Professional Insurance Consultants
334 Main St, Port Washington, NY 11050
(516) 767-7200
Mercury
---
Michael Duval
133 Main St, Port Washington, NY 11050
(516) 944-9266
State Farm
---
Total Dollar Management Effort
1 Pleasant Ave, Port Washington, NY 11050
(516) 833-1555
Chubb, Fireman's Fund, Foremost, The Hartford
---
Brien Sullivan
20a Main St, Port Washington, NY 11050
(516) 883-2100
Allstate
---
Nelson Rivera
65 Manorhaven Blvd, Port Washington, NY 11050
(516) 883-6100
Allstate
---
Nelson Rivera Jr
65 Manorhaven Blvd, Port Washington, NY 11050
(516) 674-0600
Allstate
---
The Folan Agency
378 Port Washington Blvd, Port Washington, NY 11050
(516) 944-9400
Merchants, MetLife Auto & Home, NY Central Mutual
---
Yezzi & Company
2 Park Ave, Manhasset, NY 11030
(516) 627-4300
Foremost, Hanover, Kemper, The Hartford
---
Nancy Morris
22 Bayview Ave, Manhasset, NY 11030
(516) 365-2525
State Farm
---
Nielson & Associates / Downing & Associates
19 Park Ave, Manhasset, NY 11030
(516) 627-0822
Fireman's Fund, Hanover, Merchants, NY Central Mutual
---
Bobby Singh
1 Park Ave Fl 2, Manhasset, NY 11030
(516) 439-5420
Allstate
---
North Island Facilities
30 Park Ave, Manhasset, NY 11030
(516) 365-7440
Fireman's Fund, Safeco
---
Blaich Associates
240 Plandome Rd, Manhasset, NY 11030
(516) 627-5800
MetLife Auto & Home
---
The Snedeker-Jenkins Agency
21 George St, Manhasset, NY 11030
(516) 627-0001
Encompass
---
Mucci Agency
1295 Northern Blvd Ste 25, Manhasset, NY 11030
(516) 627-8899
Foremost, Safeco, The Hartford
---
Felix Zaremba & Company
2110 Northern Blvd, Manhasset, NY 11030
(516) 627-1338
MetLife Auto & Home
---
A E Goettelman & Company
1208 Northern Blvd, Manhasset, NY 11030
(516) 627-7800
Hanover, MetLife Auto & Home
---
MetLife Auto & Home
1044 Northern Blvd, Roslyn, NY 11576
(516) 686-7000
MetLife Auto & Home
---
Mubarak Mahmood
347 Glen Cove Ave, Sea Cliff, NY 11579
(516) 686-6818
Allstate
---
Parvez Mahmood
347 Glen Cove Ave, Sea Cliff, NY 11579
(516) 759-5850
Allstate
---
Fabricant & Fabricant
1251 Old Northern Blvd, Roslyn, NY 11576
(516) 621-9000
Encompass, Foremost, Mercury, Kemper
---
Syed Mahmood
21 E Shore Rd, Manhasset, NY 11030
(516) 869-6000
Allstate
---
Badge Agency
674 Glen Cove Ave, Glen Head, NY 11545
(516) 676-0070
Encompass, Foremost, Merchants, Mercury, MetLife Auto & Home, Sterling, The Hartford, Kemper
---
Global Planning Corporation
1010 Northern Blvd Ste 312, Great Neck, NY 11021
(516) 829-9100
Chubb, Fireman's Fund, Foremost, Merchants, MetLife Auto & Home
---
Mrl Agency II
1010 Northern Blvd Ste 332, Great Neck, NY 11021
(516) 487-4000
Chubb, Fireman's Fund
---
Chaitram Misir
4 Mikel Ln, Glen Head, NY 11545
(347) 413-2248
Foremost
---
SCS Agency
11 Grace Ave, Great Neck, NY 11021
(516) 466-6007
Chubb, Encompass, Fireman's Fund, Foremost, Hanover, Merchants, MetLife Auto & Home, The Hartford, Kemper
---
Edward Spegowski
11 Middle Neck Rd Ste 311, Great Neck, NY 11021
(516) 466-2111
Allstate
---
Michael Dolin
11 Middle Neck Rd Ste 311, Great Neck, NY 11021
(516) 487-7890
Allstate
---
Paul T Brzozowski
1007 Glen Cove Ave, Glen Head, NY 11545
(516) 333-4848
Allstate
---
J R Orenstein
45 S Middle Neck Rd, Great Neck, NY 11021
(516) 466-3276
State Farm
---
GAK Companies
15 Cuttermill Rd Ste 139, Great Neck, NY 11021
(212) 279-7700
Misc
---
Morstan General Agency
600 Community Dr, Manhasset, NY 11030
(516) 488-4747
Chubb, Fireman's Fund, Hanover, MetLife Auto & Home, Sterling
---
Alice White
101 Simonson Rd Fl 1, Greenvale, NY 11548
(516) 484-2550
State Farm
---
Christine Shaub – State Farm
53 Mineola Ave, Roslyn Heights, NY 11577
(516) 621-2700
State Farm
---
Nathan Butwin Company
60 Cuttermill Rd Ste 414, Great Neck, NY 11021
(516) 466-4200
Chubb, Encompass, Fireman's Fund, The Hartford
---
The Celeste Carey Agency
87 Glen Cove Rd, Greenvale, NY 11548
(516) 484-1600
Nationwide
---
Andrew Lerner
71 Glen Cove Rd, Greenvale, NY 11548
(516) 621-7400
Allstate
---
Felsen Associates
111 Great Neck Rd, Great Neck, NY 11021
(516) 466-9760
Chubb, MetLife Auto & Home
---
Tri-Northern Group
111 Great Neck Rd Ste 303, Great Neck, NY 11021
(516) 466-6333
Chubb, Foremost, MetLife Auto & Home
---
C A M Associates
18 Village Sq, Glen Cove, NY 11542
(516) 609-0444
Merchants, NY Central Mutual
---
Bob Sztorc
22 Village Sq, Glen Cove, NY 11542
(516) 676-4141
State Farm
---
Capacity Coverage Company
150 Great Neck Rd Ste 406, Great Neck, NY 11021
(516) 482-1881
Misc
---
Richard Mc Kenna
149 Mineola Ave, Roslyn Heights, NY 11577
(516) 621-5700
Allstate
---
Christopher J Walsh
98 Cuttermill Rd, Great Neck, NY 11021
(516) 773-9400
Allstate
---
Rosemary A D'Amico
98 Cuttermill Rd Ste 388n, Great Neck, NY 11021
(516) 773-0008
Allstate
---
Fouad Moutrane
310 Northern Blvd, Great Neck, NY 11021
(516) 466-2700
Allstate
---
Suzanne Aral-Boutros
21 Cedar Swamp Rd Ste B, Glen Cove, NY 11542
(516) 671-3428
State Farm
---
George Schlott
256 Glen St, Glen Cove, NY 11542
(516) 759-9500
Allstate
---
Colstan & Associates Inc.
10 Cedar Swamp Rd, Glen Cove, NY 11542
(516) 570-3244
Misc
---
Reb Insurance Agency
83 Watermill Ln, Great Neck, NY 11021
(516) 773-7729
Foremost
---
Ron Alon
83 Watermill Ln, Great Neck, NY 11021
(516) 466-0500
Allstate
---
Michael A Weiss
46 Forest Ave, Glen Cove, NY 11542
(516) 671-4500
Allstate
---
Curran Cooney Penny Agency
11 Powerhouse Rd, Roslyn Heights, NY 11577
(516) 484-5200
Foremost, Hanover, Harleysville, Kemper, Merchants, MetLife Auto & Home, QBE, The Hartford
---
Johnny Slade
114 Northern Blvd, Great Neck, NY 11021
(516) 504-9900
State Farm
---
Jo-Mil Insurance Agency
80 Forest Ave, Glen Cove, NY 11542
(516) 671-6979
Foremost, NY Central Mutual
---
Robert Delgiorno
55 Northern Blvd Ste 306, Great Neck, NY 11021
(516) 829-1170
Safeco
---
Risk Strategies Company
1 Hollow Ln Ste 206, New Hyde Park, NY 11042
(516) 504-1200
Chubb, Hanover, MetLife Auto & Home, NY Central Mutual, The Hartford
---
Tick & Company
1 Hollow Ln, New Hyde Park, NY 11042
(516) 365-6880
Chubb, Fireman's Fund
---
United Aline Services
11 Northern Blvd Ste A-1, Great Neck, NY 11021
(516) 466-3303
Misc
---
Skupp Associates
60 Netz Pl, Albertson, NY 11507
(516) 625-1050
Foremost
---
Bullen Insurance Group
3333 New Hyde Park Rd Ste 300, New Hyde Park, NY 11042
(516) 482-7200
Chubb, Fireman's Fund
---
Genatt Associates
3333 New Hyde Park Rd Ste 400, New Hyde Park, NY 11042
(516) 869-8666
Chubb, Fireman's Fund, Hanover, Harleysville