Bayville Car Insurance
Get the most competitive quotes on Bayville, New York auto insurance by shopping with multiple insurance providers at once. Just enter your Bayville, NY zip code above and we will compare quotes for you from the top car insurance companies in Bayville.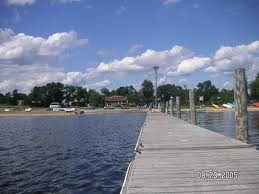 Alternatively, you can view a listing of auto insurance agents in Bayville below and contact him/her yourself.
Local Bayville Auto Insurance Agents
*We are not affiliated with any of the agents listed below
Denis Siple
135 Birch Hill Rd, Locust Valley, NY 11560
(516) 671-6044
Allstate
---
Bullen Insurance Group
4 Buckram Rd, Locust Valley, NY 11560
(516) 945-6768
Misc
---
Robert D Reimels
71 W Main St, Oyster Bay, NY 11771
(516) 922-5025
Allstate
---
Brooks Robb & Callahan
35 Audrey Ave, Oyster Bay, NY 11771
(516) 922-6500
Encompass, Fireman's Fund, MetLife Auto & Home
---
John Specce
70 E Main St, Oyster Bay, NY 11771
(516) 922-1060
State Farm
---
Oyster Bay Insurance
27 Pine Hollow Rd, Oyster Bay, NY 11771
(516) 922-9131
Main Street America, Merchants, MetLife Auto & Home, Kemper
---
Jo-Mil Insurance Agency
80 Forest Ave, Glen Cove, NY 11542
(516) 671-6979
Foremost, NY Central Mutual
---
Michael A Weiss
46 Forest Ave, Glen Cove, NY 11542
(516) 671-4500
Allstate
---
George Schlott
256 Glen St, Glen Cove, NY 11542
(516) 759-9500
Allstate
---
Colstan & Associates Inc.
10 Cedar Swamp Rd, Glen Cove, NY 11542
(516) 570-3244
Misc
---
Suzanne Aral-Boutros
21 Cedar Swamp Rd Ste B, Glen Cove, NY 11542
(516) 671-3428
State Farm
---
Bob Sztorc
22 Village Sq, Glen Cove, NY 11542
(516) 676-4141
State Farm
---
C A M Associates
18 Village Sq, Glen Cove, NY 11542
(516) 609-0444
Merchants, NY Central Mutual
---
Jim Ackerman
1022 Route 106, East Norwich, NY 11732
(516) 922-1976
State Farm
---
D J Colby Company
6278 Northern Blvd, East Norwich, NY 11732
(516) 922-6600
Hanover