Bedford Hills Car Insurance
Get the most competitive quotes on Bedford Hills, New York auto insurance by shopping with multiple insurance providers at once. Just enter your Bedford Hills, NY zip code above and we will compare quotes for you from the top car insurance companies in Bedford Hills.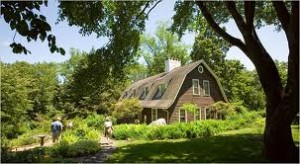 Alternatively, you can view a listing of auto insurance agents in Bedford Hills below and contact him/her yourself.
Local Bedford Hills Auto Insurance Agents
*We are not affiliated with any of the agents listed below
Christopher Butz
3 Depot Plz, Bedford Hills, NY 10507
(914) 244-0500
Allstate
---
Lloyd Bedford Cox, Inc.
2 Depot Plz Ste 301, Bedford Hills, NY 10507
(914) 666-5121
Chubb, Fireman's Fund, NY Central Mutual
---
Thomas J Dietz
2 Depot Plz, Bedford Hills, NY 10507
(914) 666-6408
NY Central Mutual
---
Fay & Maloney Agency
15 Haines Rd, Bedford Hills, NY 10507
(914) 241-4450
Kemper
---
Samantha Politi
532 Bedford Rd, Bedford Hills, NY 10507
(914) 241-2990
State Farm
---
Forbes Insurance
135 Bedford Rd, Katonah, NY 10536
(914) 232-7750
Encompass, Fireman's Fund, Main Street America, Merchants, The Hartford
---
Philip Eifert
200 Katonah Ave, Katonah, NY 10536
(914) 232-0330
Allstate
---
The Niles Agency
41 Katonah Ave, Katonah, NY 10536
(914) 232-7711
Chubb, Fireman's Fund, NY Central Mutual, Safeco, Selective
---
A Zeeman Company
280 N Bedford Rd, Mt Kisco, NY 10549
(914) 241-2555
Chubb
---
Fairfield County Bank Insurance Services
280 N Bedford Rd Ste 204, Mt Kisco, NY 10549
(203) 894-3127
Safeco
---
The Hack Agency
280 N Bedford Rd Ste 306, Mt Kisco, NY 10549
(914) 666-6461
Chubb, MetLife Auto & Home, Quincy Mutual
---
Victor Varela
280 N Bedford Rd, Mt Kisco, NY 10549
(914) 241-2100
Allstate
---
Michael P Berardino
20 Woodsbridge Rd, Katonah, NY 10536
(914) 232-7444
State Farm
---
Bullen Insurance Group
350 Cantitoe St, Bedford Hills, NY 10507
(914) 234-8620
Chubb