Beekman Car Insurance
Get the most competitive quotes on Beekman, New York auto insurance by shopping with multiple insurance providers at once. Just enter your Beekman, NY zip code above and we will compare quotes for you from the top car insurance companies in Beekman.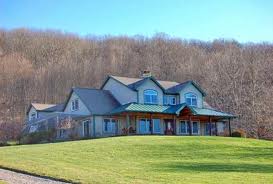 Alternatively, you can view a listing of auto insurance agents in Beekman below and contact him/her yourself.
Local Beekman Auto Insurance Agents
*We are not affiliated with any of the agents listed below
Buyrite Insurance Brokerage
299 Lime Ridge Rd, Poughquag, NY 12570
(914) 275-1160
Foremost
---
PF Northeast Brokerage
27 High Ridge Rd, Hopewell Junction, NY 12533
(845) 223-8107
Chubb, Encompass, Harleysville, Main Street America, The Hartford, Travelers
---
A.C. Pepe Insurance
2568 Route 55, Poughquag, NY 12570
(845) 724-3031
Erie, Main Street America, Safeco, Sterling, Kemper, Travelers
---
MJL Insurance Agency
1075 Route 82 Ste 6, Hopewell Junction, NY 12533
(845) 592-0332
Hanover, Main Street America, Merchants, MetLife Auto & Home, NY Central Mutual, Safeco, The Hartford, Travelers
---
Jeanette Heredia-Wilkinson
2593 Route 52, Hopewell Junction, NY 12533
(845) 592-4114
Allstate
---
John A Vicinanza Insurance Agency
410 Route 376, Hopewell Junction, NY 12533
(845) 227-7177
Foremost, Nationwide
---
Ken Lemenze
822 Route 82 Ste 1, Hopewell Junction, NY 12533
(845) 226-5005
State Farm
---
William Avon Agency
2652 Route 82, Lagrangeville, NY 12540
(845) 489-5362
The Hartford
---
Bill Favaro
942 Route 376 Ste 5, Wappingers Falls, NY 12590
(845) 223-9911
State Farm
---
Eric Plese
1097 Route 55, Lagrangeville, NY 12540
(845) 485-4200
State Farm