Beekmantown Car Insurance
Get the most competitive quotes on Beekmantown, New York auto insurance by shopping with multiple insurance providers at once. Just enter your Beekmantown, NY zip code above and we will compare quotes for you from the top car insurance companies in Beekmantown.
Alternatively, you can view a listing of auto insurance agents in Beekmantown below and contact him/her yourself.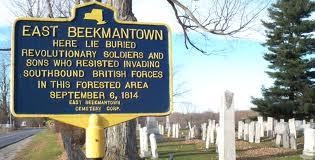 Local Beekmantown Auto Insurance Agents
*We are not affiliated with any of the agents listed below
The Chauvin Agency
6064 Route 22, Plattsburgh, NY 12901
(518) 562-9336
Allstate, Main Street America, Kemper, Safeco, The Hartford
---
Jay Kerley
144 Boynton Ave, Plattsburgh, NY 12901
(518) 561-4121
State Farm
---
CV Agency
239 Tom Miller Rd, Plattsburgh, NY 12901
(518) 561-1600
Foremost, Main Street America, NY Central Mutual, Safeco, Travelers
---
Rowell Insuring Agency
323 Tom Miller Rd, Plattsburgh, NY 12901
(518) 563-8260
Allstate, Encompass, MetLife Auto & Home, NY Central Mutual, Travelers, Union Mutual
---
Chester Mazzone
61 Smithfield Blvd, Plattsburgh, NY 12901
(518) 561-8600
State Farm
---
AAA Insurance
20 Booth Dr, Plattsburgh, NY 12901
(518) 563-3830
AAA
---
Timothy Ruscio
25 Plattsburgh Plz, Plattsburgh, NY 12901
(518) 562-5450
Allstate
---
MetLife Auto & Home
438 State Route 3 Ste 300, Plattsburgh, NY 12901
(518) 561-1130
MetLife Auto & Home
---
Anderson's Insuring Agency
33 Montcalm Ave, Plattsburgh, NY 12901
(518) 561-6100
Foremost, NY Central Mutual
---
Norman A Hawkins
178 Broad St, Plattsburgh, NY 12901
(518) 566-1818
Travelers