Belle Harbor Car Insurance
Get the most competitive quotes on Belle Harbor, New York auto insurance by shopping with multiple insurance providers at once. Just enter your Belle Harbor, NY zip code above and we will compare quotes for you from the top car insurance companies in Belle Harbor.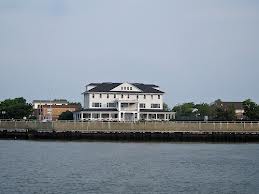 Alternatively, you can view a listing of auto insurance agents in Belle Harbor below and contact him/her yourself.
Local Belle Harbor Auto Insurance Agents
*We are not affiliated with any of the agents listed below
Maureen P Quigley Insurance
13616 Newport Ave, Belle Harbor, NY 11694
(718) 474-1915
Travelers
---
Traza & Associates
917 Cross Bay Blvd, Broad Channel, NY 11693
(718) 474-3679
MetLife Auto & Home
---
John Lepore
112-30 Beach Chan Dr, Rockaway Park, NY 11694
(718) 945-1900
Allstate
---
Yuri Kibardin
3099 Emmons Ave, Brooklyn, NY 11235
(718) 891-9800
Allstate
---
AAA Insurance
2334 Ralph Ave, Brooklyn, NY 11234
(718) 224-2222
AAA
---
Fillmore Agency
3128 Avenue U, Brooklyn, NY 11229
(718) 646-7300
Encompass, Hanover, Travelers
---
Admiral Insurance Brokerage
5507 Avenue N, Brooklyn, NY 11234
(718) 241-8500
Foremost, MetLife Auto & Home
---
Jill Sullivan
3858 Nostrand Ave, Brooklyn, NY 11235
(718) 743-6988
State Farm
---
Ronald Williams
3847a Nostrand Ave, Brooklyn, NY 11235
(718) 934-5100
Allstate
---
Jakob Insurance Brokerage
2601 Emmons Ave Ste 1b, Brooklyn, NY 11235
(718) 236-3850
Foremost