Bellerose Car Insurance
Get the most competitive quotes on Bellerose, New York auto insurance by shopping with multiple insurance providers at once. Just enter your Bellerose, NY zip code above and we will compare quotes for you from the top car insurance companies in Bellerose.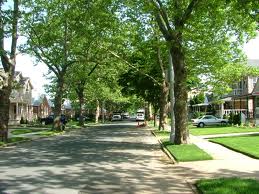 Alternatively, you can view a listing of auto insurance agents in Bellerose below and contact him/her yourself.
Local Bellerose Auto Insurance Agents
*We are not affiliated with any of the agents listed below
John Langan
24826 Jericho Tpke, Floral Park, NY 11001
(516) 616-0111
State Farm
---
Tri-Towne Insurance Agency
24504 Jericho Tpke, Floral Park, NY 11001
(516) 775-0700
Travelers
---
Anchor Brokerage Company
50 Carnation Ave, Floral Park, NY 11001
(631) 427-0992
QBE, Travelers
---
Harry Gottlieb & Company
50 Carnation Ave, Floral Park, NY 11001
(516) 437-9700
Fireman's Fund, Foremost, MetLife Auto & Home, Travelers
---
Pasqualy Destefano
24713 Jamaica, Bellerose, NY 11426
(718) 470-1400
Allstate
---
Steven C McCarty Agency
99 Tulip Ave Ste 301, Floral Park, NY 11001
(516) 326-3580
The Hartford, Travelers
---
The Flood Group
99 Tulip Ave Ste 201, Floral Park, NY 11001
(516) 417-5800
Chubb, Travelers
---
James J Norman
14 Verbena Ave, Floral Park, NY 11001
(516) 352-4774
Hanover, NY Central Mutual, Travelers
---
Childs Murphy Kuehn & Cesiro
8 Verbena Ave, Floral Park, NY 11001
(516) 354-0011
Hanover, The Hartford, Travelers
---
Nicholas Stavola
139 Tulip Ave, Floral Park, NY 11001
(516) 354-3111
Allstate
---
Airedale Agency
93 Bellmore St, Floral Park, NY 11001
(516) 775-7581
MetLife Auto & Home
---
Kirit Shah
25208 Hillside Ave, Bellerose, NY 11426
(718) 831-1800
Allstate
---
Nadia Shabbir
24108 Hillside Ave, Bellerose, NY 11426
(718) 470-6110
Allstate