Bellmore Car Insurance
Last Updated on March 13, 2013
Get the most competitive quotes on Bellmore, New York auto insurance by shopping with multiple insurance providers at once. Just enter your Bellmore, NY zip code above and we will compare quotes for you from the top car insurance companies in Bellmore.
Alternatively, you can view a listing of auto insurance agents in Bellmore below and contact him/her yourself.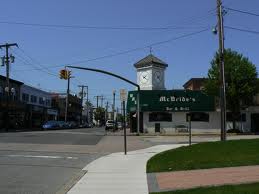 Local Bellmore Auto Insurance Agents
*We are not affiliated with any of the agents listed below
Conneely Agency
2712 Grand Ave, Bellmore, NY 11710
(516) 781-7722
Allstate
Since 1970 the Conneely Agency has been offering the right coverage at an affordable price.
---
Gerrato Agency
107 Bedford Ave, Bellmore, NY 11710
(516) 826-3666
Encompass
---
John Rossi Jr
210 Pettit Ave, Bellmore, NY 11710
(516) 785-2526
State Farm
---
Sabre Agency
2302 Bellmore Ave, Bellmore, NY 11710
(516) 221-8100
The Hartford
---
Paul A Turner
2531 Grand Ave, Bellmore, NY 11710
(516) 379-2456
Nationwide
---
Christina Shaw
2880b Merrick Rd, Bellmore, NY 11710
(516) 409-4100
Allstate
---
Thomas Whalen
2880b Merrick Rd, Bellmore, NY 11710
(516) 409-4100
Allstate
---
Librandi Insurance Brokerage
2410 Famers Avenue Unit 10, Bellmore, NY 11710
(516) 541-2800
MetLife Auto & Home
---
Lighthouse Insurance – Wantagh
3245 Merrick Rd, Wantagh, NY 11793
(516) 541-9600
Foremost, Mercury
---
J&S Risk Planning
2001 Grove St, Wantagh, NY 11793
(516) 233-1470
MetLife Auto & Home