Fulton Car Insurance
Last Updated on October 29, 2013
Fulton is a relatively small city by New York's standards, and it's current population stands at a cool 11,896. You may be able to guess who this city is named after, and it could have something to do with a certain inventor of the steamboat. The city is located in the western part of Oswego County, and one of the most noteworthy stories to come out of the area in recent times was the storing of the construction of a Wal-Mart being held up by the New York State Department of Environmental Conservation. The current Mayor of the city is Ronald Woodward.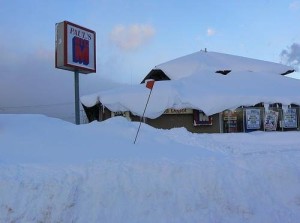 One of the most interesting things to see in the Fulton area is the H. Lee White Marine Museum. Although the museum is actually located in the city of Oswego, it is less than ten miles away from anyone who is currently in Fulton. The museum was founded by a local professor in 1982. If you're a food traveler who needs to try the best food in every city, then you can drive over to the Blue Moon Grill or Mimi's Drive Inn. These restaurants, along with Slice N Go Deli, offer some of the greatest eats in the city.
While it's always exciting to explore the best spots in any city around New York, it's also important to make sure that you have insurance before you get behind the wheel of a car. If you need insurance for your vehicle right now, then newyorkmotorinsurance.com is the best place for you to be. This is your best bet when it comes to finding the lowest prices on auto insurance in Fulton from local car insurance companies.
Local Fulton, NY Car Insurance Agents
*We are not affiliated with any of the agents listed below
Oswego Valley Insurance Agency
60 S 1st St, Fulton, NY 13069
(315) 598-4278
Main Street America, NY Central Mutual
---
William "Cale" Schorer
47 S 1st St, Fulton, NY 13069
(315) 593-7748
Allstate
---
Lance D Wiltse
120 Cayuga St, Fulton, NY 13069
(315) 592-3537
Nationwide
---
Eastern Shore Associates
101 Cayuga St, Fulton, NY 13069
(315) 598-6000
Encompass, Hanover, Harleysville, Main Street America, NY Central Mutual, Safeco, Sterling, The Hartford, Union Mutual
---
Paul Crisafulli
210 Oneida St, Fulton, NY 13069
(315) 593-2434
State Farm
---
The Insurance Place Agency
184 S 3rd St, Fulton, NY 13069
(315) 592-2961
Encompass, Erie, Foremost
---
Canale Insurance
157 N 2nd St, Fulton, NY 13069
(315) 598-2255
Encompass, Mercury, Kemper, Safeco
---
Robert J Macdougall Agency
18 Nestle Ave, Fulton, NY 13069
(315) 598-2745
Main Street America
---
Smart Insurance Agency
696 Silk Rd, Fulton, NY 13069
(315) 592-7850
Kemper
---
Eastern Shore Associates
439 Fulton St, Hannibal, NY 13074
(315) 564-5116
Main Street America, NY Central Mutual, Sterling, Union Mutual