Glen Cove Car Insurance
Last Updated on October 31, 2013
Glen Cove is a city found on the North Shore of Long Island, and it is located in Nassau County. As of 2010, the population of the city is 26,964. One of the most notable aspects of Glen Cove is its rather diverse population. The other city located in Nassau County is Long Beach, and that city is located south of Glen Cove. The Town of Oyster Bay is found on the outskirts of the city.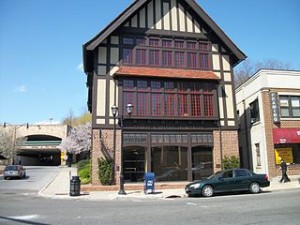 When people visit Glen Cove for the first time, they usually head straight for the Holocaust Memorial and Tolerance Center of Nassau County. This museum has a multitude of multimedia exhibits and artifacts that explain the horrible conditions of the Holocaust, and there is even testimony from local Glen Cove residents who were actually survivors of the Holocaust. Once you are done at the museum, you can then move onto Morgan Memorial Park and Prybil Beach. These are the best two locations to go if you are the kind of person who loves to be outdoors.
Whether you are going to the museum or the park, it's important to get insured before you start driving around the city of Glen Cove. Although it's a relatively small city, the reality is that you will definitely get a fine if you are pulled over while driving without insurance. There is no excuse for driving uninsured these days because there are plenty of quotes available on newyorkmotorinsurance.com. You can use these quotes to get the best deals on auto insurance in Glen Cove.
Local Glen Cove, NY Agents
*We are not affiliated with any of the agents listed below
C A M Associates
18 Village Sq, Glen Cove, NY 11542
(516) 609-0444
Merchants, NY Central Mutual
---
Bob Sztorc
22 Village Sq, Glen Cove, NY 11542
(516) 676-4141
State Farm
---
George Schlott
256 Glen St, Glen Cove, NY 11542
(516) 759-9500
Allstate
---
Michael A Weiss
46 Forest Ave, Glen Cove, NY 11542
(516) 671-4500
Allstate
---
Colstan & Associates Inc.
10 Cedar Swamp Rd, Glen Cove, NY 11542
(516) 570-3244
Misc
---
Suzanne Aral-Boutros
21 Cedar Swamp Rd Ste B, Glen Cove, NY 11542
(516) 671-3428
State Farm
---
Jo-Mil Insurance Agency
80 Forest Ave, Glen Cove, NY 11542
(516) 671-6979
Foremost, NY Central Mutual
---
Mubarak Mahmood
347 Glen Cove Ave, Sea Cliff, NY 11579
(516) 686-6818
Allstate
---
Parvez Mahmood
347 Glen Cove Ave, Sea Cliff, NY 11579
(516) 759-5850
Allstate
---
Badge Agency
674 Glen Cove Ave, Glen Head, NY 11545
(516) 676-0070
Encompass, Foremost, Merchants, Mercury, MetLife Auto & Home, Sterling, The Hartford, Kemper