Gloversville Car Insurance
Last Updated on November 2, 2013
Gloversville is an interesting town because it was once the nation's capital when it came to manufacturing gloves. There were over 200 different manufacturers of gloves in this town when you include the workers from Johnstown, and the current population of the city is just over 15,000 people. One interesting note about the naming of the city is that it was not actually named until the United States Post Office was established back in 1828. The glove industry employed roughly 80% of the city at its peak as the hub of gloves in the United States.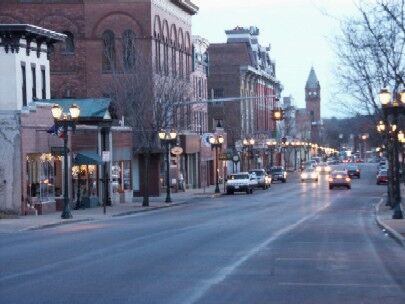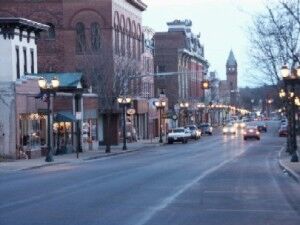 If you're going to be in the Gloversville area, then you definitely need to drive over to Adirondack Animal Land. This is basically the local zoo where the entire family will be able to enjoy the company of a variety of animals. People who visit this zoo find it to be much friendlier than what you find at the Brooklyn Zoo because it feels more like a sanctuary than a prison for animals. If you are looking for the best places to eat while you're in Gloversville, then make sure to checkout House of Pizza. You can never go wrong with some New York pizza, although the Gloversville Palace Diner is also a favorite among the actual residents of the city.
Whether you're just passing through the city or this is your new place of residence, it's important to remember the importance of purchasing auto insurance. You can get quotes from all of the local auto insurance companies when you use newyorkmotorinsurance.com, and you'll always be able to get the best deal when you compare prices from a variety of different car insurance providers.
Local Gloversville NY Car Insurance Agents
*We are not affiliated with any of the agents listed below
Mang Insurance Agency
56 N Main St, Gloversville, NY 12078
(518) 773-7981
Harleysville, Main Street America, NY Central Mutual, Sterling, Union Mutual
---
Asal Insurance Agency
189 N Main St, Gloversville, NY 12078
(518) 762-0241
NY Central Mutual, Sterling
---
Salvione Insurance Agency
189 N Main St, Gloversville, NY 12078
(518) 725-8466
Hanover, NY Central Mutual, Selective, Sterling, The Hartford
---
Michael A Attanasio
136 E State St, Gloversville, NY 12078
(518) 725-3734
Nationwide
---
Albanese Insurance Agency
135 E State St, Gloversville, NY 12078
(518) 725-3305
Mercury, American Modern, MetLife Auto & Home, The Hartford
---
Jacksland Associates
343 N Comrie Ave, Johnstown, NY 12095
(518) 762-4647
Encompass, Main Street America, MetLife Auto & Home, Safeco, Kemper, Sterling
---
Christine M Parker
299 N Comrie Ave Ste B, Johnstown, NY 12095
(518) 725-3312
State Farm
---
Mickey Parker Jr
299 N Comrie Ave Ste B, Johnstown, NY 12095
(518) 762-1912
State Farm
---
Cheri Friello
146 N Comrie Ave, Johnstown, NY 12095
(518) 762-2683
Allstate
---
The Shults Agency
86 Briggs St, Johnstown, NY 12095
(518) 762-8200
Mercury, Safeco, Union Mutual