Hornell Car Insurance
Last Updated on November 2, 2013
With a population found to be at 8,563 during the 2000 census, Hornell is one of the smallest cities in New York. It's located in Steuben County, and the city is named after the settlers who orginally called the area home before anyone else during the earliest years of the American Colonial Empire. The Town of Hornellsville completely surrounds the city, and closest major metropolitan area is roughly 55 miles away in Rochester.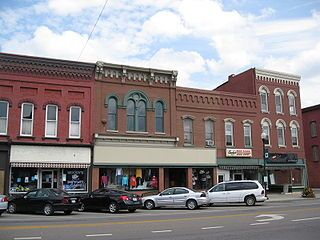 Being a small town, there isn't really much to do in the city of Hornell. Although there aren't any main attractions that will drive in vacationers from other states, there are a few local parks for the local residents to enjoy. Maple City Park is next to Hornell High School, and this park gets its name from the large number of maple trees in the surrounding area. In fact, Hornell is actually nicknamed "The Maple City". If you're looking to enjoy the great outdoors in the form of a football or soccer game, there are plenty of open fields available at Veterans Memorial Park. This park used to be known as James St. Park due to its location.
If you plan on driving down James Street in the near future, then make sure that you're insured. Driving without insurance is actually a crime in the state of New York, and you don't want to face possible jail time for multiple offenses. If you need auto insurance coverage soon, then look into checking auto insurance quotes online on newyorkmotorinsurance.com.
Local Hornell, NY Agents
*We are not affiliated with any of the agents listed below
Rink Partridge Agency
68 Main St, Hornell, NY 14843
(607) 324-0455
Foremost, Main Street America, Mercury, Sterling, The Hartford
---
Michelle R Pogue
11 Genesee St, Hornell, NY 14843
(607) 324-5611
Allstate
---
Dave Palma
176 Main St, Hornell, NY 14843
(607) 324-3180
State Farm
---
The Ryan Agency
57 Broadway Mall, Hornell, NY 14843
(607) 324-7500
Encompass, Erie, Hanover, Safeco, The Hartford
Independent agency that can shop the insurance marketplace for their clients.
---
Raymond Callahan
53 Center St, Hornell, NY 14843
(607) 324-1285
Foremost, NY Central Mutual, Travelers
---
Don Saam Insurance Agency
118 Seneca St, Hornell, NY 14843
(607) 324-2355
Encompass, Foremost, MetLife Auto & Home
---
Daniel J Racalto
458 Seneca Rd, Hornell, NY 14843
(607) 324-8617
Union Mutual
---
Robert B Crowell Agency
22 Main St, Arkport, NY 14807
(607) 295-7431
Allstate, Encompass, Foremost, NY Central Mutual, Sterling, The Hartford
---
Fireside Insurance Agency
2688 Main St, Greenwood, NY 14839
(607) 225-4454
NY Central Mutual
---
Arnold & Benton Agency
2 N Main St, Avoca, NY 14809
(607) 566-2121
Allstate, Main Street America, NY Central Mutual, Sterling