How Defensive Driving Courses Help You Save On Insurance In New York
Last Updated on June 8, 2020
New York State – particularly Long Island, Manhattan, and the areas that surround the city, are some of the most expensive places in the country to live.
Due to the high cost of living, a lot of New Yorker's are looking for ways to reduce their expenses. Auto liability insurance can be expensive, but it is also a legal requirement in the Empire State. As such, drivers can't very well ditch this type of coverage; however, there is a way to reduce the cost. How? – By completing a defensive driving course.
What is a Defensive Driving Course?
A defensive driving course is a program that is specifically designed to teach those who enroll in it how to be a defensive driver. Typically, these courses will cover the following: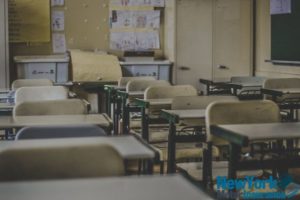 Statistics related to traffic accidents, including the time when they most frequently occur and the ages of the drivers who have the highest accident rates.
The effects and dangers of driving under the influence of alcohol and drugs.
The elements of a car crash, including how the speed and size of the vehicle, as well as the point of impact, affect the severity of the accident.
An in-depth look at vehicle safety equipment, such as seat belts, air bags, head rests, car seats, and booster seats.
Useful techniques that can help to prevent a crash from occurring, such as keeping a safe distance between you and other vehicles, sharing the road, being alert and aware, and not using things that could distract your attention, such as mobile phones.
The dangers of driving while over-tired, stressed out, or enraged.
Why Enroll in a Defensive Driving Course in New York
Besides the obvious benefit of learning defensive driving techniques that can help to reduce the risk of an accident, there are several reasons why New York drivers should consider completing a defensive driving course. Some of the added benefits of these courses include:
Lower premiums on car insurance. Many car insurance providers will reduce the rate of premiums for drivers in New York State who successfully complete a defensive driving course.
Traffic tickets could be dismissed. Upon completing a course, the Department of Motor Vehicles is likely to dismiss tickets. This could help to prevent you from paying hefty fines or even having your license suspended or revoked.
Points are your license could be removed. In New York, you could have up to four points removed from your driving record, which can also help to prevent you from having your license suspended or revoked.
How Much Money Can You Save On Your Insurance?
In the State of New York, completing a defensive driving course could help to reduce the base rate of your auto liability insurance premiums by as much as 10 percent a year for a period of three years. That can translate to a substantial amount of savings, especially with the average cost of insurance in New York State well over $1,000 annually. If you take a defensive driving course, expect to save around $100 per year on your insurance rates.
How to Find a Defensive Driving Course?
In New York, you have the option to take a defensive driving course either in a classroom setting, over the Internet, or via another type of delivery method, such as digital cable or a DVD.
You can find approved options by visiting a New York State Department of Motor Vehicles office, or by searching online at www.dmv.ny.gov.
How Long is a Defensive Driving Course?
The standard time for a classroom course in the State of New York is 320 minutes. The course can be presented in one session, or in several sessions.
Courses that are taken online or through another modality will vary in length.
Whichever option you choose, your defensive driving program will include all of the vital information related to traffic safety. It has to cover all of the topics listed below:
The attitude and behavior of the driver
Techniques for defensive driving
New York State laws pertaining to traffic and vehicles
To complete a defensive driving course in New York State, you are not required to take a formal test.
How Much Does a Defensive Driving Course Cost?
It depends on what type of course you are taking (a classroom, online, etc), and where you are taking it. Typically, however, prices for these classes are not substantial. In fact, you can find options that are as low as $30, which is less than the average cost of a tank of gas. And given the amount that you can save on your auto insurance by completing one of these classes, paying the fee to complete a course will really pay off in the long run.
Is Taking a Defensive Driving Course Worth It?
In the State of New York, taking a defensive driving course is certainly worth your time and money. Given the reduction in insurance costs and the fact that it can reduce points on your license, and of course, improve your driving safety, it's definitely worthwhile.